World First Perth Study Paves Way For Medicinal Cannabis Treatment For Insomnia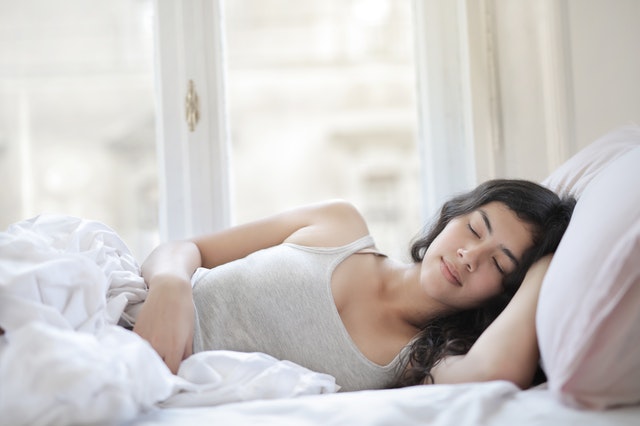 Australians who struggle to get a good night's sleep will be the first in the world to get access to clinically proven medicinal cannabis oil that will help them sleep more soundly.
WA-based Zelira Therapeutics has announced its groundbreaking cannabis oil for insomnia will be available in the second half of this year.
The leading global biopharmaceutical company this week signed an exclusive manufacturing agreement with Tasmania Alkaloids (TasAlk) to produce its insomnia formulation ZLT-101 for the pharmaceutical industry following a successful world-first human trial in Perth.
Managing Director, Dr Richard Hopkins, said he expects the cannabis oil to be available by prescription by the third quarter of 2020.
"Approximately one third of Australians struggle to fall asleep and to stay asleep and that's affecting their quality of life," Dr Hopkins said.
"Insomnia also puts them at major risk for chronic pain, anxiety, depression, cardiovascular disease and neurological disorders, such as Parkinson's and dementia," he said.
"We are excited to be the first in the world to show that medicinal cannabis is a safe and effective way to manage the sleep disorder."
Dr Hopkins said the trial took place at the world-renowned Centre for Sleep Science Centre at the University of Western Australia and involved 23 patients diagnosed with chronic insomnia.
They were treated for 14 nights with ZLT-101 and 14 nights with a placebo, separated by a one-week washout period. After dosing commenced, each participant was able to take a single (0.5ml of 11.5mg total cannabinoids) or double (1 ml of 23mg total cannabinoids) their dose of the medication, placed under their tongue, according to their symptoms.
Participants reported:
Improved Sleep – they slept significantly longer, went to sleep faster and went back to sleep sooner after waking.
Better quality of Life – they felt rested after sleep, were less stressed, less fatigued and had improved overall functioning.
Side Effects – ZLT-101 caused only minor side effects, such as dry mouth and headache, and these passed quickly for 96 per cent of patients.
Principal Investigator and Director of the UWA's Centre for Sleep Science, Professor Peter Eastwood, said the trial provided important data to researchers.
"This study represents the most rigorous clinical trial ever undertaken to assess the therapeutic potential of medicinal cannabis to treat the symptoms of chronic insomnia," Professor Eastwood said.
"The fact that ZLT-101 treatment achieved statistically significant, dose responsive improvements across a broad range of key insomnia indices is impressive, particularly given the relatively short two-week dosing window."
Dr Hopkins said while there was growing acceptance of medicinal cannabis as a treatment option for a range of conditions, more clinical trials were needed to prove its efficacy.
"Despite all the reported benefits from patients who are using medicinal cannabis, we know that GPs are still reluctant to prescribe it without firm evidence," Dr Hopkins said.
"Some cannabinoid products on the market have not been properly tested and could potentially put patients at risk," he said.
"Clinical trials such as ours help guide health professionals and patients to make well-informed health decisions."