Why giving is good for the soul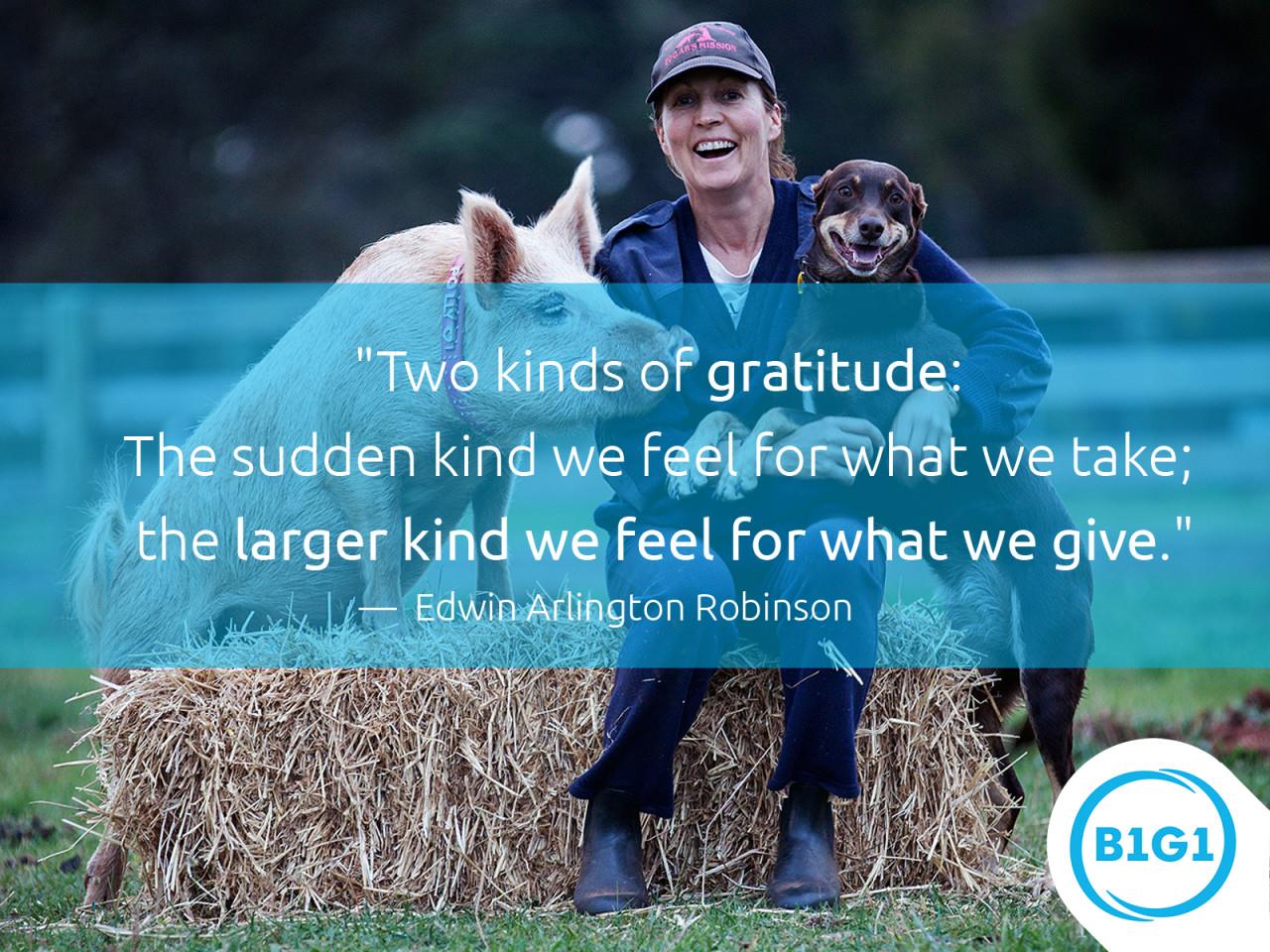 A non-profit organisation which gives all of its proceeds to the needy wants to change people's growing negative mindset around donating.
Because of a global decline in donations, Singapore-based B1G1 is aiming to re-educate people about the concept and in doing so hopes to encourage them to embrace the joy in giving.
According to Harvard Business School, people simply aren't "giving" to charities like they used to, largely because consumers are concerned their donations are going into overhead costs.
B1G1 Chairman Paul Dunn says this isn't always the case and is planning to show people that donating can be as positive for the donor as it is for the recipient.
"We have 500 projects which all support the UN's Global Development Goals," said Mr Dunn said.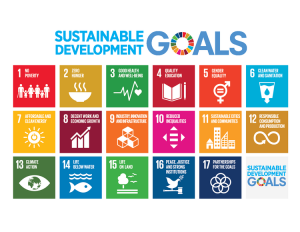 "The model is structured so people can pledge money towards different projects, including things like providing lifesaving water in Cambodia for one US cent," he said.
Mr Dunn said the B1G1 model of giving 100% of proceeds to each cause, left people feeling extremely happy.
"We get emails every day from people who've just given for the first time with B1G1 and the phrase they always use is 'oh that just felt so good to be able to do that'," said Mr Dunn.
Mr Dunn said several years ago, he received some remarkable insight from a 14-year-old who went on one of B1G1's study tours.
He explained the quiet teenager named Jessica and her brother asked him to talk to their school about B1G1.
"Before I started, I asked Jessica, 'if there's one thing that you want me to be able to leave with people, what you want it to be?'," said Mr Dunn.
"She said 'that's really easy, we often think that giving is all about that which goes to the beneficiary. What it is we need to understand is that we are the beneficiaries'," he said.
"'I went woah! That is so cool'."
Mr Dunn said he understood why many people were reluctant to give to charities.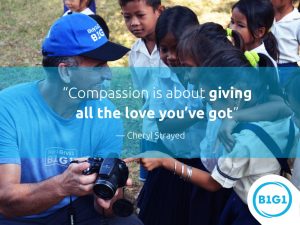 "When we started, we were aware that most of the promotions that you had seen around charities at that point, had an element of guilt around them – you often see things like pictures of emaciated children and so on," he said.
"That strikes particular chords which makes you do things you otherwise wouldn't do. You might forget about transparency and those sorts of things when you see it."
"We said from the get go, this has to be about the joy of giving. If this isn't joyful we shouldn't be doing it."
B1G1 has a focus on partnering with small to medium scale businesses and aims to work with long term partners, committed to providing long term social improvement.
Mr Dunn said B1G1 avoided the term Corporate Social Responsibility because it typically existed outside of the company instead of at the heart.
"It should never be about the money that you're giving, it should always be about the impact you're creating," said Mr Dunn.
For more information on B1G1 or to sign up and pledge, click here.
---
by Yvonne Ardley