While Big Banks Are Being Grilled A Smaller Bank is Doing Good for the Community

As Australia's big banks continue to face scrutiny, it's refreshing to hear some good news about small banks doing their own kind of good.
Bendigo and Adelaide Bank has been named in the top 50 list of global companies "doing well by doing good", ranked number 13 on The Fortune 2017 Change the World list for making social benefit part of its core business.
Head of Bendigo and Adelaide Bank's Shared Value Sam Moore said it's possible to do right by shareholders, employees, customers and the world at large.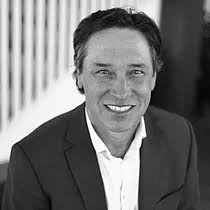 Mr Moore, a former lawyer, has worked with the bank for 12 years and said the list identified the bank's collaborative power.
"We work together with communities and take a broader view of what a bank's role in society is," Mr Moore said.
Bendigo and Adelaide Bank originated in the Bendigo gold fields 160 years ago.
"A group of miners pooled funds for community prosperity, to help build houses. The bank's purpose was to help," he said.
"We're now of course bigger – we still have small banks but we're a big company. Australia-wide we have 7500 employees, and that original purpose still holds strong."
Mr Moore said 20 years ago, smaller communities in Australia were affected by a lot of bank closures – around 30% shut up shop.
"This was before the internet and other options. The closures had a huge impact on communities where branches were," he said.
"Banking is an integral part of people's daily lives, so they were upset and marched in the streets. They felt powerless, they didn't understand, to them it wasn't fair.
"It was 20 years ago that Bendigo Bank took an active role in engaging with communities."
He said although at that point Bendigo's banks weren't financially viable, they knew banking was a major issue for people.
"So, Bendigo took the opportunity to engage with communities and come up with a different way of servicing and providing face to face services," Mr Moore said.
"Communities stood up and ran branches – they shared the risk and reward of each branch.
"Roll forward to today, what we have is strategy and engagement. We have opened 320 community banks and when each branch profits, we reinvest back into the local community."
He said Bendigo and Adelaide bank branches had put $183 million back into local communities.
"We have 200 volunteer directors and 1500 local staff. It's difficult to convey the impact, sometimes it's in the stories," Mr Moore said.
Money generated has helped to build such things as local netball courts, skate parks and defibrillator machines, and helped bigger infrastructure projects like indoor aquatic centres.