Tornado bites Oklahoma hard, but leaves bark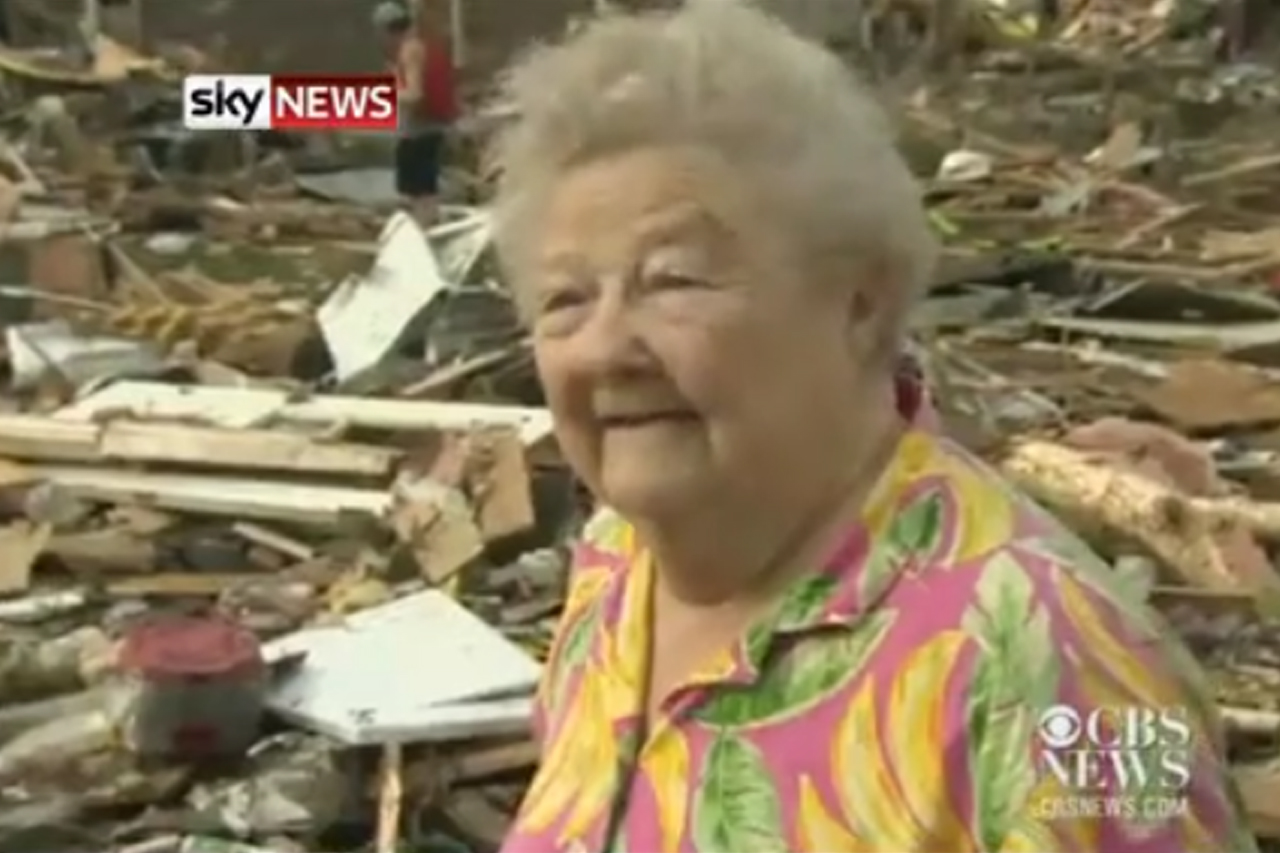 Through the destruction left by the Oklahoma tornado, a miraculous reunion has provided some joy.
An elderly woman, whose home was levelled by the tornado found her pet dog amid the wreckage, whilst conducting an interview, live on TV.
The woman and canine became separated, as the weather event began to take hold, knocking the woman off a chair she was sitting in.
"I was sitting on the stool, holding my dog. This was the game plan all through the years, to go in that little bathroom," she explained.
"The electricity never went off, because it only went off in the bathroom about the same time I felt the stool come up out of the floor and I rolled around a little bit.
"I never lost consciousness, and I hollered for my little dog and he didn't answer.
"He didn't come, so I know he's in here somewhere. But the house was there, then it was gone, and I just had no time. And then it was light, and I thought, well, I'm okay. I had some stuff on top of me and I started wiggling."
As the woman was detailing her experience for the news crew, the reporter noticed a dog, struggling under the debris.
The woman called out the dogs' name, and as the crew helped free the dog from the rubble, the two were reunited once again.
"I thought God just answered one prayer, he let me be okay. But he answered both. Because this was my second prayer," said woman.
Watch the video here
Tornado Survivor Finds Dog During TV Interview

An elderly woman whose home was destroyed by the Oklahoma tornado found her pet dog among the rubble during a live TV interview.http://news.sky.com/story/1093711/tornado-survivor-finds-dog-during-tv-interview

Posted by Sky News on Tuesday, 21 May 2013