The Hottest Wheels In Town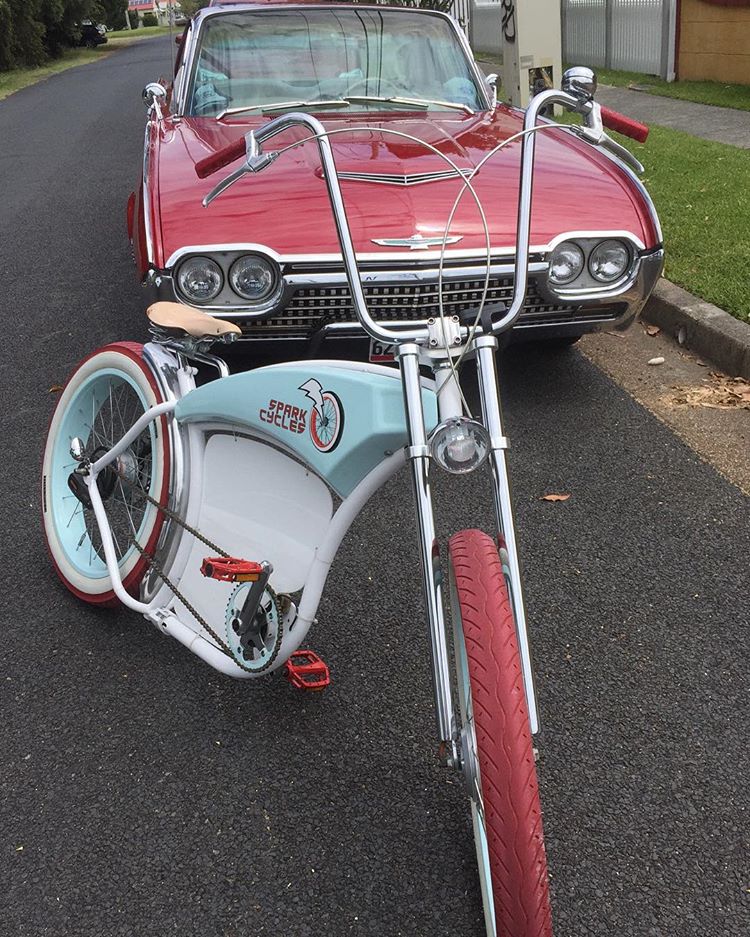 Watch How A Newcastle Man Turns Flea Market Trash Into Cool Bikes You Can Hire
Marcus Thyer has found the perfect way to combine his love of cycling and the environment.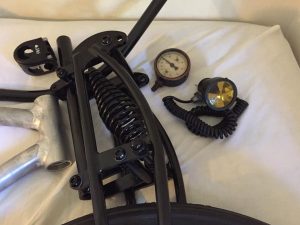 The Newcastle man scours flea markets, antique stores and online sites for spare parts to create head-turning electric bikes.
"Every one of my bikes is unique and they all have their own name and a personality," says the owner of Spark Cycles.
"I try to use as many second hand parts as possible – I have even sourced an original 1940s American Columbian Bicycle springer forks on Ebay," said Marcus.
"If I have all the parts, it only takes me a few weeks to build them," he said.
"My inspiration for my eBikes comes from movies, vintage cars and motorcycles or from a part I have found."
An industrial light – possibly a miner's lamp – is the inspiration for Marcus' latest creation.
"I'm going to call her Aunty Fern after the Fernleigh track that connects Newcastle and Lake Macquarie.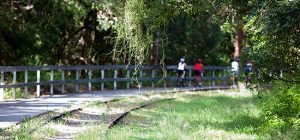 "She'll have a racer look, be painted vintage yellow and black and will pay tribute to Newcastle's industrial past."
Aunty Fern, along with the five other bikes Marcus has built from scratch, are recharged using 100 per cent renewable electricity supplied by Powershop.
"I am always looking for new ways to make them more sustainable, like making my tanks out of hemp plastic."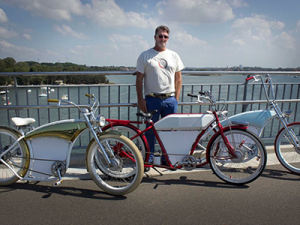 Locals and visitors wanting to explore the Newcastle area can hire Spark Cycles bikes and there's even built-in billboards on the bikes for businesses who want to use them for advertising.
"All my bikes meet the Australian Standard, which means they are pedal assist and you only get assistance from the motor up to 25 km/h.
"Anyone over 15 can hire an eBike and riding one is more an experience than riding a regular bike – you certainly don't have to be super fit or decked from head to toe in lycra."
For more information on Marcus and Spark Cycle, you can watch this video.
---
by Anastasia Salamastrakis