Social Media 'Newbie' Reveals The Lessons He Learnt After Becoming A COVID-19 Facebook Success Story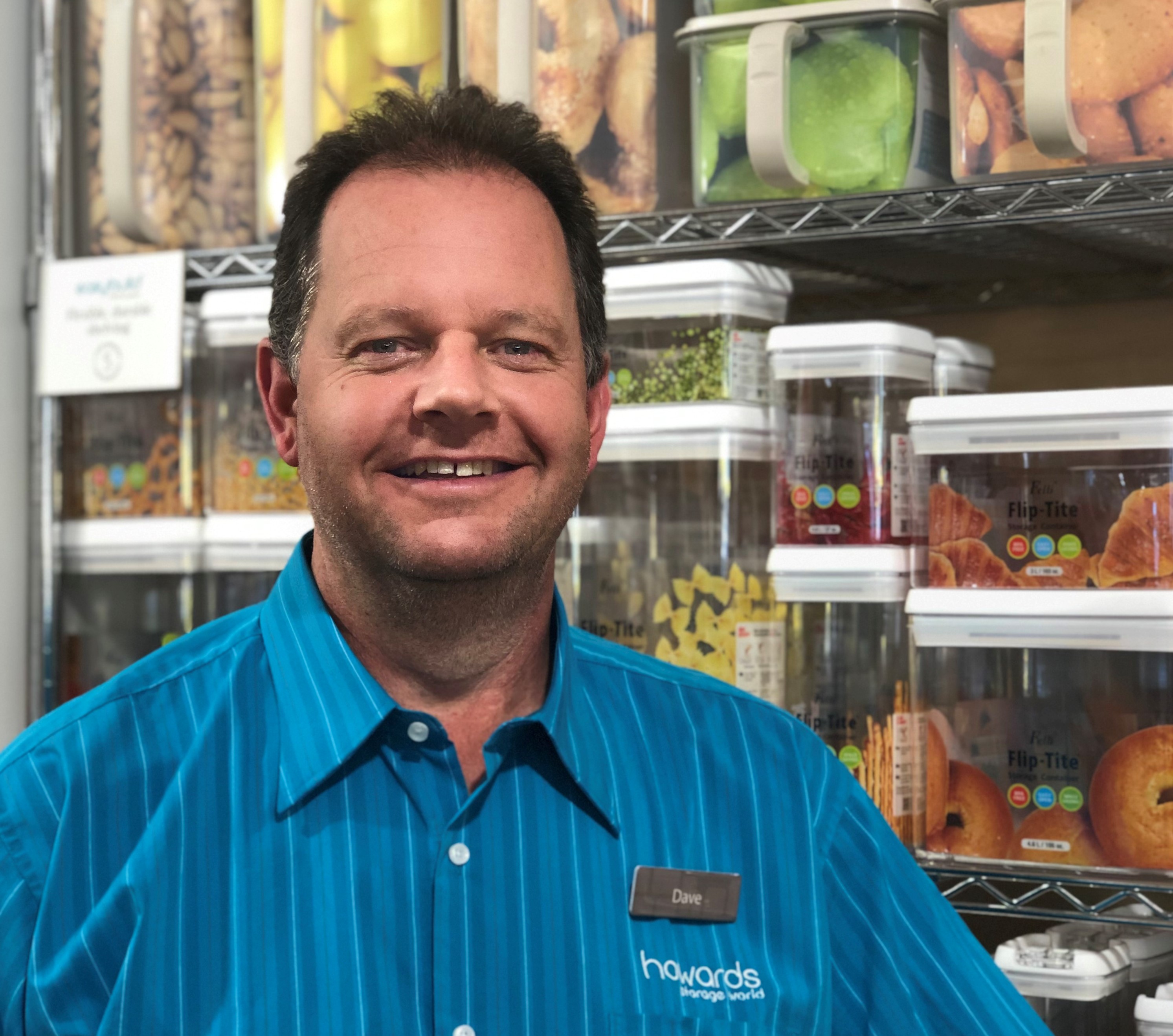 Dave Strutton has been running a small business for 13 years – almost as long as Facebook has been around – but he has never had much interest in social media.
The Adelaide retailer knew he should be using Facebook and Instagram to promote his business, but he never expected the social media platform to work as well as it has for him.
In just one month, between April and May, Mr Strutton has gone from being a self-confessed 'newbie' to a successful social media case study featured on national TV.
The owner of Howards Storage World at Mile End in Adelaide was described as "Australia's answer to Japanese tidying expert Marie Kondo" by the ABC after posting a series of popular home organisation videos on Facebook during the COVID-19 lockdown.
"Within minutes of the story going to air on the ABC, a woman sent me a message on Facebook with a photo of the inside of her fridge and asked me for advice," Mr Strutton said.
"I've even had customers recognise me in the store and tell me that they have been watching my Facebook videos," he said.
"It's been incredible to connect to people in a new way and to provide them with content they find valuable and that they want to share with others."
In the midst of a pandemic, the Howards Mile End Facebook Page went from having around 100 followers to almost 1700 and engagement skyrocketed by almost 3000 per cent.
Mr Strutton said he had learnt many valuable lessons about using social media to promote his business.
Be authentic and relatable– social media users like to connect with a person not a product. They want to see the real you and hear about your personal life. Mr Strutton's videos were filmed in his own home, using a smartphone, and viewers were shown inside his fridge, his pantry and bedroom wardrobe. He spoke about his wife and his daughters.
Post timely and valuable content – with many people working from home or unable to go out on weekends because of social distancing, Mr Strutton was able to provide them with useful tips on home organisation. His videos and posts included information on setting up their home office and organising their wardrobes and pantries.
Reward your followers – Howards Mile End ran a Facebook competition during April that offered entrants the chance to win a hands-free soap dispenser. The competition proved to be very popular at a time when people were being told to wash their hands because of COVID-19. More than 500 people entered the competition and the post was shared about 100 times.
Be entertaining and light-hearted – Mr Strutton also started sharing funny and interactive memes and photos. Giving people a reason to laugh in difficult times was welcome relief.
Spend money on Facebook advertising campaigns – Howards Mile End used a digital marketing expert to ensure that important posts were reaching the right audience. Because of the popularity of these posts, Mr Strutton was able to keep costs down to a few cents per like when similar campaigns cost more than $1 per like.
Mr Strutton said he applied the same principles to social media that he uses in his store when dealing with customers.
"You need to build rapport with people and give them a good reason to spend their money on your products and you can only do that if you are genuine and know what you are talking about," Mr Strutton said.
"A lot of what people see on Facebook and Instagram is scripted and staged and that's the opposite of what we have tried to do."
"We wanted to give our social media followers real world examples, not glamourous magazine-style videos and images."
"Our wardrobe at home is jam packed full of stuff, but it is still organised, accessible and functional and people following us hopefully can see that they can achieve that too."
With fewer COVID-19 cases in South Australia, Mr Strutton kept his store open and his 15 staff employed while other stores at the homemaker centre where he is located shut for weeks.
He achieved a record 20 per cent lift in sales in April and May is tracking even higher.
"It's too early to say how much our social media activity contributed to sales, but I think it has certainly complemented our marketing efforts," Mr Strutton said.
"We send out regular EDMs to our database of 25,000 members around South Australia and now we have another platform through which we can connect with customers."
"We're never going to have millions of followers like some influencers have, but we are growing and targeting the right customer-based for our business and that's what matters most."