Rescued Surplus Food Helps Fight Hunger in Perth – Leading WA Home Builder Lends his Support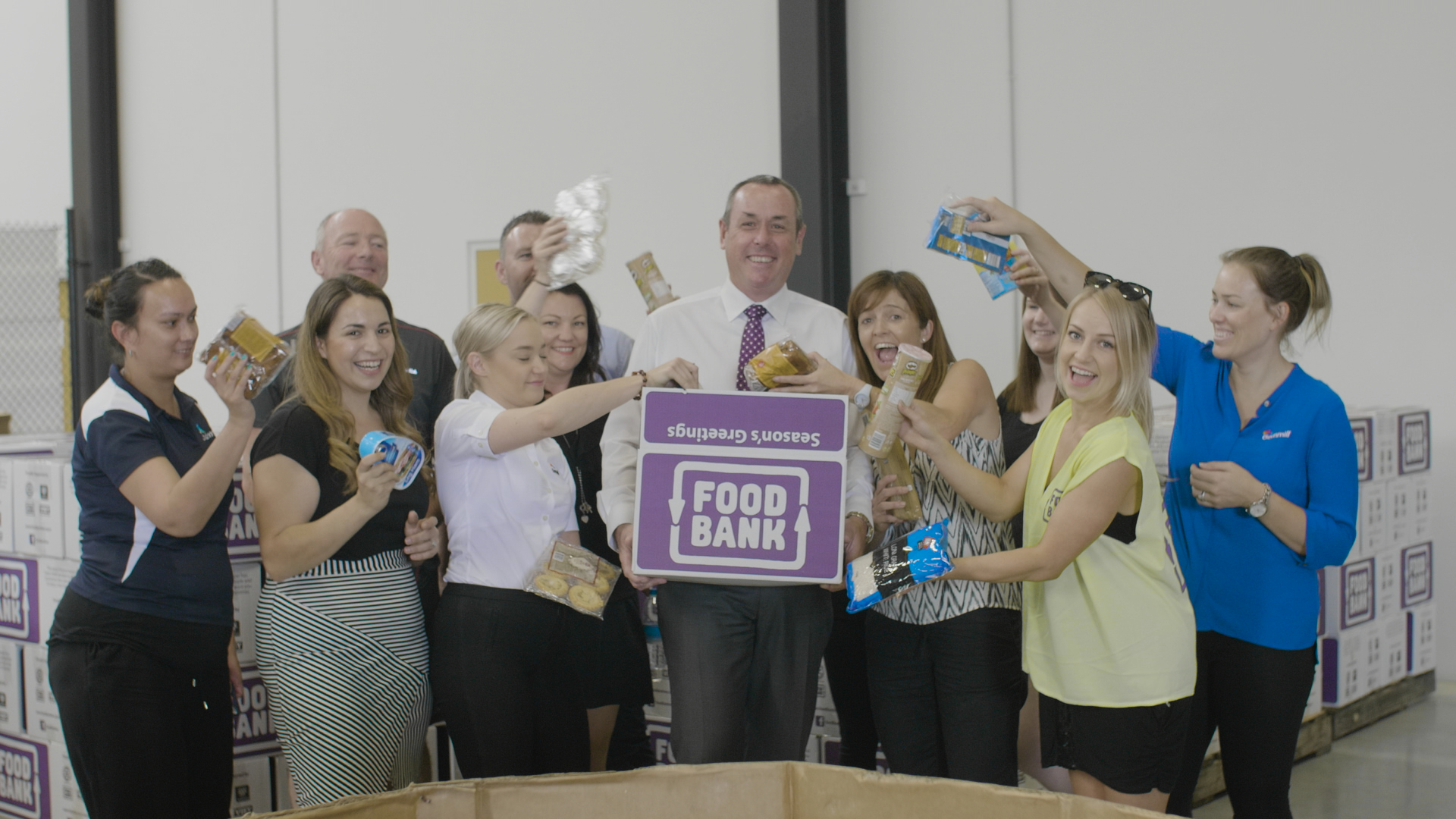 Leading Residential Home builder Gemmill Homes has joined forces with Foodbank WA to help support the hungry.
Foodbank WA is the state's largest food relief organisation providing over 5.7 million meals a year to people in need. Over 94,000 WA families are helped each month, including 31,000 children.
The organisation works with the entire food and grocery industry to rescue surplus and donated product that would otherwise be destined for landfill.
Through these efforts they provide food to over 450 charities and 440 schools to help fight hunger in the community.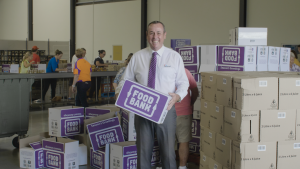 Gemmill Homes Managing Director Craig Gemmill joined this fight by manning the Foodbank WA Community Kitchen and helping prepare valuable meals in the charity effort.
These meals are pre-packaged and provided to people who don't have the capacity to create meals for a variety of reasons, including those escaping domestic violence, special needs, homelessness or chronic illness.
Mr Gemmill and his staff are long-time supporters of Foodbank WA and see great benefit in assisting the community and the needy.
"I now have great awareness and just a better understanding of the issue, and if you don't get involved you never understand," Mr Gemmill said.
"More than one in five Australian children have experienced food insecurity in the last twelve months, that's a staggering statistic," he said.
"You see the amount of food that goes to waste, and just gets thrown out, it's a real concern. The Community Kitchen is an innovative program that is helping reduce food waste by turning surplus food into meals for those who need it most."
"My staff and I are proud to be supporting a service that is making a real difference in the community."
Support is needed more than ever, given the rising gap between the amount of food Foodbank WA rescue and the demand that exists in the community.
Foodbank WA recognises that fighting hunger involves more than just feeding people in times of crisis. They also provide a range of Healthy Eating and Education programs that make learning to cook and eat healthy foods fun, teaching adults and children to take better care of their health and wellbeing.
Foodbank WA also fundraise to purchase the right volume and variety of foods needed to effectively fight hunger, and Gemmill has called on other business professionals to lend a hand.
"Regardless of what the economy is doing you've got to be involved in some way shape or form of giving back to the community," Mr Gemmill said.
"Just because times get tough you can't pull back, that's the time these charities need more help."
"It's not just about businesses writing a cheque out. If you have a business that has food and produce, Foodbank WA can help make sure it gets to those that need it."
For more information visit Gemmill Homes
For more information visit Foodbank WA