Push For Virtual Medical Clinics For Coronavirus Patients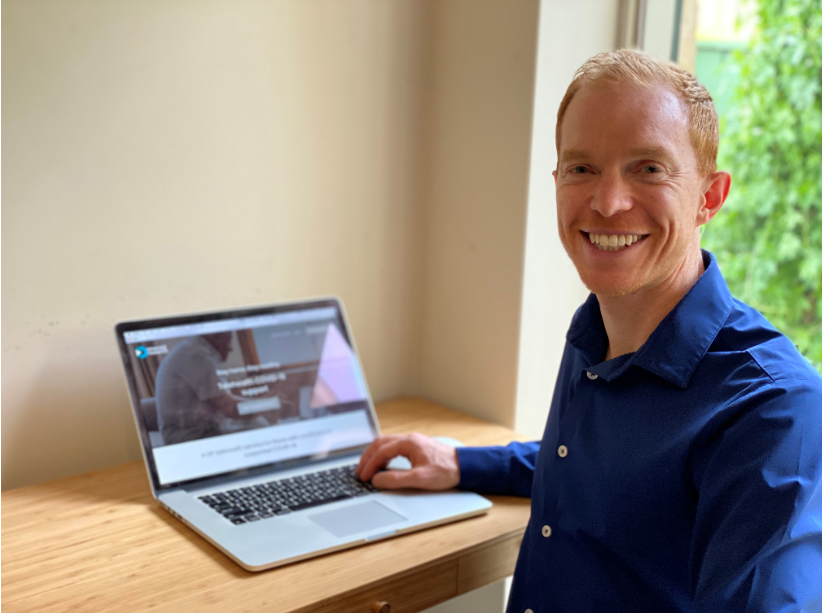 Patients with symptoms of COVID-19 could soon have access to virtual medical clinics and also help with research.
Emerald Clinics in Perth, Sydney and Melbourne have launched a Telehealth COVID Review Service for their patients.
Managing Director Dr Michael Winlo said the new videoconferencing service was for Emerald patients at risk of COVID-19 or who have tested positive for the infection.
Dr Winlo also hopes to make the vital service available to the wider community, to ensure COVID-19 patients received appropriate follow-up and medical care while self-isolating to reduce the burden on the health system and contribute to research about the disease.
"We have more than 1000 patients in our real-world evidence platform who, because of chronic diseases, are at high risk of developing complications if they contract COVID-19," said Dr Winlo.
"The virtual service ensures patients with suspected or confirmed COVID-19 can access medical care while in quarantine or self-isolating and support research against the disease," he said.
"It also helps 'flatten the curve' in the fight against the Coronavirus by reducing the spread and by protecting frontline medical staff."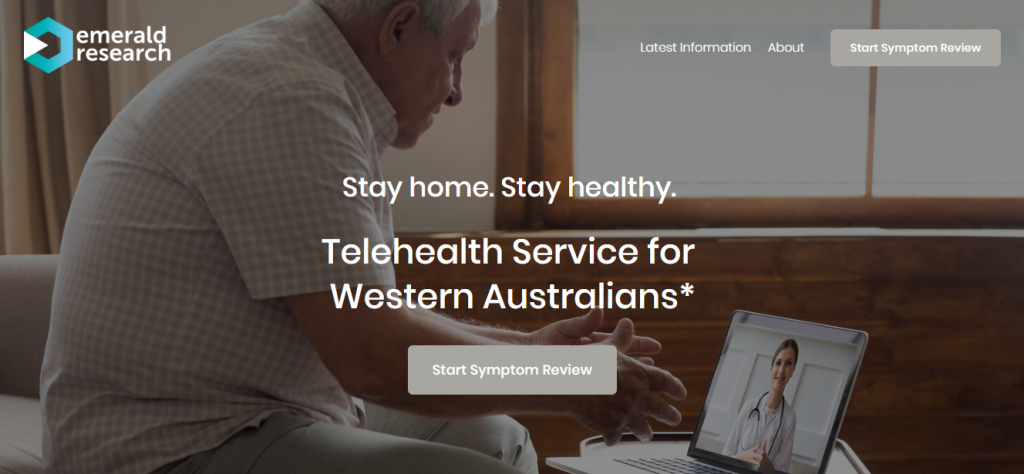 Dr Winlo said the major concern is to avoid overwhelming the Australian health system during the peak of the Coronavirus pandemic.
"We would like to make the Telehealth COVID Review Service available to everyone and are in talks with Australian health departments and already collaborating with major academic research teams," said Dr Winlo.
Emerald Clinic's Medical Director Alistair Vickery said providing early clinical intervention should help reduce emergency department visits and hospitalisation.
"We believe this is the answer in addressing a lot of the uncertainty out there in an overburdened health system," said Dr Vickery.
"Right now, the focus is on stopping the spread, but once people are identified who are at risk of contracting the disease, there isn't a lot of support for how to handle their condition or a protracted period of self-isolation," he said.
"It also provides an opportunity to support people with mental health issues, by early access to virtual psychological services in a time of high anxiety and uncertainty, job losses and financial stress, and isolation and family stressors."
"Virtual consults can care for COVID-19 patients and we can monitor and triage at risk patients without further burdening the primary care system."
"This system supports the patient's own GP who coordinates their usual care, with instant communication of their consultation with Emerald Clinics."
"High risk patients will be clinically assessed to help manage concerns and symptoms, or they can by referred to their own GP or the emergency department."
"Low risk patients will be followed-up automatically to check in on symptom development and intervene when necessary."
Dr Winlo said clinics would also capture key research data to improve knowledge of the natural progression of COVID-19.
"It's all about caring for people and contributing to knowledge through evidence generating care," he said.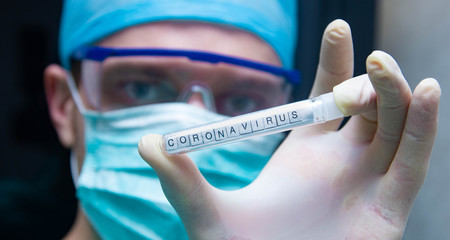 Dr Winlo says unfortunately health agencies are so busy containing the virus, there hasn't been a lot of consideration for a range of personal situations such as:
* You've tested positive and you're in quarantine – how do you know when to call an ambulance and get to emergency? * You've tested negative and then you become more unwell – do you need another test?
* You're not considered high risk enough to test but you're unwell – should you selfisolate and, if so, how long for?
* You've visited higher risk centres and have returned to Perth – can you still babysit your grandchildren?
Dr Winlo recommends everyone have a personal plan for COVID-19 if they suspect they have symptoms or contracted it.
To adhere to the State Government's social distancing measures, all patients at Emerald Clinics will also have access to a general Telehealth service for their usual appointments.
"Providing alternatives to face-to-face consults will reduce the risk of patients contracting the potentially deadly Coronavirus," said Dr Winlo.
Virtual appointments offer a similar experience to coming into a medical centre.
"There is a virtual waiting room and a receptionist greets each patient," said Dr Winlo.
"Patients can have a family member or support person with them for the virtual appointment.
"Prescriptions for medications can be sent to the pharmacy for collection."
To hold a Telehealth videoconference a patient needs a computer, tablet or mobile phone with a camera, microphone and speakers. A good internet connection is also required.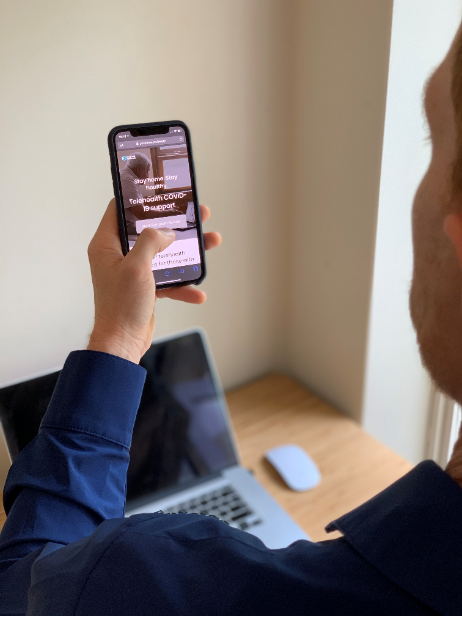 Dr Winlo said the Telehealth service was currently being used by about 200 to 300 patients each week at Emerald Clinics.
"However, we will be ramping up this COVID-19 specific service as required," said Dr Winlo.
"We are currently catering for all of our patients through videoconferencing."
Previously Telehealth was used by patients living in rural and remote areas of Australia to connect with Emerald's team where appropriate.
In 2018, Telehealth saved WA patients 28.6m kilometres in travel for medical care.
For more information about the Emerald Clinics Telehealth service call 1300 436 363