POOPs Keeps People And Their Pets Together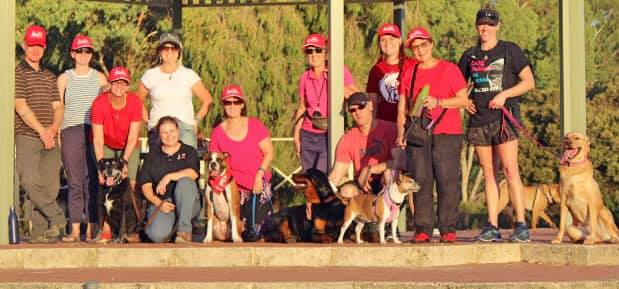 AGE and disability are no longer a barrier to pet ownership with dog-lovers across WA volunteering at POOPs (Pets of Older Persons).
POOPs is a no-fee service that keeps people and their pets together.
The service involves police-cleared volunteers helping take care of pets, such as dog walking and vet visits.
POOPs spokeswoman Priscilla Lynch said pets were vital for elderly people.
"They provide loyal companionship, give their owners a purpose in life and enable them to stay in their homes for longer," said Ms Lynch.
"However, age, a medical emergency and disability can prevent many owners from being able to care for their pets," she said.
"This is where POOPs can help."
Ms Lynch said POOPs volunteers were spread from north of Perth to Busselton.
"Our service is intended to help out in times of either crisis or where illness or injury make it difficult to care for an animal," she said.
Several times a week, POOPs volunteer Jane helps 80-year-old Shauna walk her dog Elsie.
"POOPs is marvellous and I know there are many people, particularly older people who live for their dogs and as long as the dogs are taken care of, that's their main worry," Shauna said.
"I don't have transport but I know if I have an emergency, Jane would take Elsie and I to the vet as I don't have a family to help me."
"Jane has become more of a friend to me now and I think the world of her."
Ms Lynch said more volunteers were needed at POOPs. For more information visit POOPs.