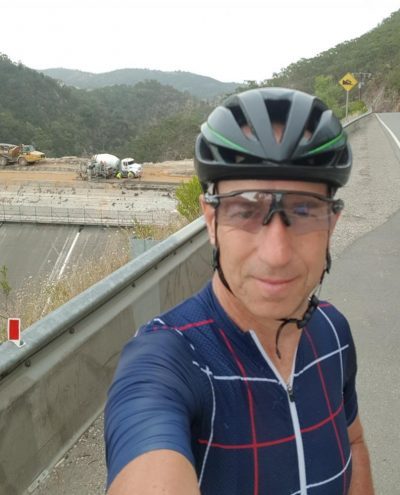 Perth Businessman Dave Meney is certainly a man of action when it comes to helping those that needs it the most.
The Managing Director of Yenem Engineering Services is preparing to cycle 500km across Thailand in April.
Dave will join around 70 other business owners in making the gruelling trek in a five-day period, amid the sweltering Thai heat and high humidity.
The journey is to raise funds for the New Life Project for Girls housed at Kanchanaburi orphanage, with the funds raised allowing them to make something better of their lives.
Children at Kanchanaburi come from difficult situations including sexual abuse, substance addictions, have been used as exploited labour or they have no family to care for them.
The project is a refuge and a centre for rehabilitation, restoring the children's life and mental health in a safer and happier environment.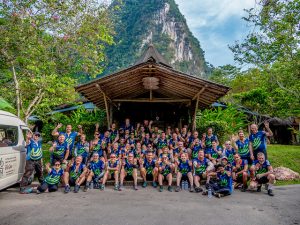 The charity involved in the ride, Hands Across the Water, is founded by Peter Baines OAM. HATW have supported Kanchanaburi since 2010 and their previous work inspired Meney to become involved.
"Peter (Charity founder) was a guest speaker at a Business Blueprint conference in Sydney and I was moved by his story," Dave explained.
"I knew I wanted to support Hands Across the Water. They have been doing a charity ride each year and after seeing the enormous spirit of giving created by those involved last year, I really wanted to be involved."
"I decided as a reasonably fit cyclist, I could really make a difference not just to the Thai girls but also to the 74 other riders with support and encouragement – and end up riding further because of it."
To get a taste of the extreme conditions he will endure, Dave has been spending time with the cycling professionals at the Tour Down Under in South Australia, the first World Tour road race of the season.
Already the trip has seen him ride 70km in heat ranging between 43-47 degrees, conditions not for the weak of heart.
Experiencing the Tour Down Under is a trip that Meney makes most years, but this time he is riding the hills of Adelaide with a real purpose.
"There are a number of riders that will battle with riding 100km each day, but I think I will go ok," Dave said.
"The challenge will be spending several hours on the bike and the humidity. I'm not thinking it will be a walk in the park, but I will make it harder by riding extra kilometres to assist with the slower groups and provide leadership where it's needed."
The Yenem boss is looking to raise a minimum of $5000 in his fundraising effort and is currently well on the way, with not one cent of the donations received being diluted from the charity recipient.
Dave has already brought about considerable change, thanks to his charitable efforts.
Dave and his family have sponsored a number of African children over the years.
His sponsorship of Francis Mwanu captured hearts across Australia, with his story shared in various media across Australia.
Francis is now an employee of Dave's Yenem Engineering Services, where he works as a virtual assistant.
To support the ride, donate here – https://goo.gl/foDiro

Or email Dave at dave.meney@yenem.com.au
For more information, visit Yenem.com.au
---
by Adam Santarossa