Meet The Queensland Mum Leading An Anti-Plastics Movement Supported By Big Business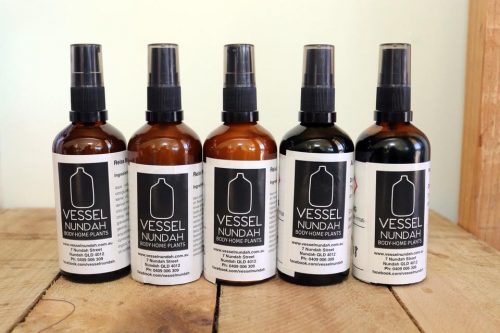 Marion Glover has only been in business for a little over a year, but already her small 'village' shop is making a big difference.
Vessel Nundah is a unique concept: it sells body care and house cleaning products to customers who supply their own bottles and containers.
"People come in with their plastic and glass bottles and containers and fill them with products they're purchasing," Marion explains.
"My goal is to reduce single-use plastic and waste in the community."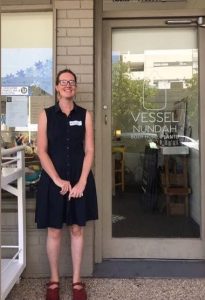 Marion, who juggles another job and her children, opened Vessel Nundah in Nundah Village, in Brisbane's north, in June 2018.
Since then Vessel Nundah has achieved impressive results – it has stopped more than four and a half thousand 500ml equivalent bottles from being produced, used and disposed of.
Marion is really proud of what she has achieved, but she wants to do even more.
After building up a "loyal tribe" of everyday customers in Brisbane's north, she has expanded by starting a delivery service.
"Big corporates like AECOM and Flight Centre have got behind me and I've got interest from other companies too. I'm also targeting
universities.
"These workplaces have a lot people who I believe can have a big impact on reducing single-use plastics.
"None of us needs to buy a new bottle each time we purchase shampoo or dishwashing liquid, all we need is the product inside."
With a background in environmental management, Marion has established an affordable zero-waste store that stocks locally manufactured plant-based products.
As well as supporting local manufacturers, Marion works with the Nundah Community Enterprise Co-operative, one of Australia's longest running social enterprises, to provide employment opportunities for people with mental and intellectual disabilities.
"We have one of their members working in the shop and the sales from a number of our products go wholly back to NCEC."
The idea for Vessel Nundah came to Marion when she took time off work to raise her young family.
"I was sick of all the bottles that were accumulating under my kitchen and bathroom sinks and I wanted to change the way I shopped," Marion said.
"I found there were not a lot of BYO container stores operating at the time and the options that were available were really expensive.
"I thought there is no way we are going to move people on mass to a different style of consuming if it's at this elitist price."
Find out more about Vessel Nundah here