How to tell if you are suffering from Working Mother's Syndrome
Being a working mum is a constant juggle between school drop-off's, managing the home and having a career so it's no wonder women can lose their mojo and be left feeling drained and unsatisfied.
International image consultant and personal brand coach Alba Gomez said 95 per cent of her clients are busy mums who feel like they're living their life on autopilot.
"They've got the life they dreamt of with beautiful children, a husband, nice house and a career so can't understand why they still feel unhappy and unfilled, but chances are they're suffering from Working Mother's Syndrome," Ms Gomez says.
"They've essentially got it all, but they have lost their identity in the process and they're left feeling empty," She says.
"They're so busy looking after children, planning family activities, cooking, cleaning and furthering their career that they've forgotten about themselves and what makes them happy."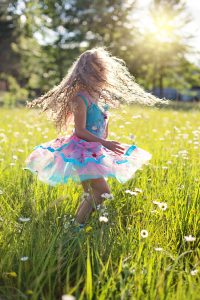 "In Australia there's this wonder woman complex where women are so independent and think they have to manage everything on their own, which leaves no time for themselves."
"My advice is to go back to basics – re-connect with your essence when you were a little girl, remember who you are, what made you happy, what were your hobbies."
"Digging into your story is often confronting as you realise how little you know about yourself but to move forward you have to make peace with your past, the good and the bad."
"You need to work out what you want, what are your goals and plan how you are going to achieve them."
"Think about what you can add to your life to start giving you joy – simple things like a massage, getting your nails or a weekend away."
Ms Gomez's advice to break free from Working Mother's Syndrome includes: 
Make time; Make the decision that it's time to start thinking about yourself, get clarity about what used to make you happy, if it was dancing make a date to do it.
Morning rituals; Start the day with a 10-minute ritual that's just for you, whether it's meditating, writing in a journal or even going for a walk.
Pay attention to your appearance; Think about your outfits and how you're presenting yourself, plan what you're wearing the night before and pick with purpose, clothes have their own energy so it's important you embrace that to properly represent yourself.
Body language; learn how to use your body language to communicate more confidently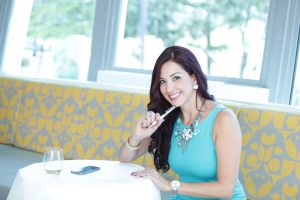 "I've helped women whose marriages were falling apart because they were so unhappy with themselves."
"But by learning the tools to make them feel beautiful and more confident it's improved their sex life and ultimately their marriage."
"You were a woman before you were a mother – and you've got to embrace your feminine energy to restore balance and if you're a happier person you'll be a better wife and mother."
For more advice on how to reclaim your identity visit Alba Gomez.