How the 'Crazy Pad Lady' is Making a Big Difference for Women Doing it Tough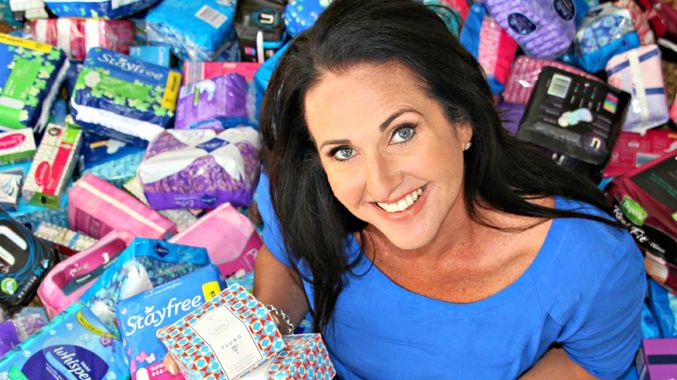 When Rochelle Courtenay heard about homeless women being forced to use items like socks or newspaper during their period because they couldn't afford basic sanitary items she realised there was nothing stopping her from doing something about it.
Fast forward three years and she's the founder and managing director of Share the Dignity, a national charity that's collected more than 1.2 million tampons and pads.
"Access to sanitary items is a right not a luxury," Ms Courtenay said.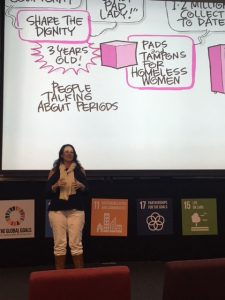 "Imagine being in a position where you have to choose between buying tampons or buying food," she said.
On any given night in Australia, one in 200 people are homeless, 44% are female and 27% are children under the age of 18.
Share the Dignity gets the public to donate sanitary items in bi-annual donation drives and gives them to charity partners like the Red Cross, Night Ninjas and Orange Sky Laundry to distribute where needed.
"In April and August collection bins go out across the country at businesses like Coles and Chemist Warehouse, to hairdressers, Commonwealth Banks and many others to make it as easy as possible for people to donate."
"I've also designed a dignity vending machine that dispenses essential period packs."
"We've now installed 40 of these machines into poverty-stricken schools, domestic violence shelters and homelessness hubs around Australia."
"There are eight in schools and already we've seen a decrease in absenteeism amongst teenage girls."
Despite the phenomenal success of Share the Dignity Rochelle Courtenay hasn't stopped there adding a Christmas appeal to the workload, collecting 250,000 bags full of essential items and added extras for women and teenagers in domestic violence shelters or foster care.
"It's called It's in the bag, and it's where you give a preloved handbag or a new one and fill it with life's necessities like pads and tampons, shampoo and conditioner, toothbrush toothpaste and anything else is up to you – it could be scarves, notebooks, vouchers."
"It's often things that we take for granted but for someone spending Christmas in a shelter that's the only thing that they've got."
"One woman who received a bag with a $20 clothing voucher, used it to buy a dress for a job interview, she was then able to move out of the shelter, so that bag actually changed her life."
"What we would ask is that people use their voice, the most powerful things people can do is like our Facebook page, have a conversation about ending poverty in Australia and know that we can all make a difference."
More details about Share the Dignity can be found here