How investment bankers are helping to end global poverty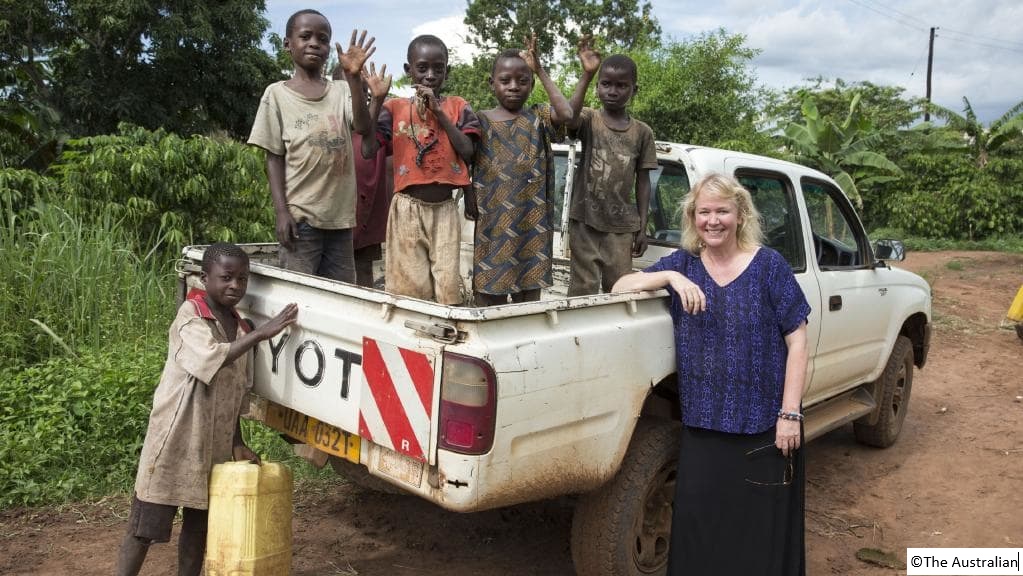 While a billionaire is created in the world every two days, an Australian-based banking executive is doing her bit to bridge the gap between extreme wealth and extreme poverty.
Audette Exel is a former lawyer-turned-banking executive who has set up an Australian-based company called Adara Group where financial investment advisors donate the commissions they would normally earn to charity – adding up to millions of dollars.
It's been argued very few wealthy Australians are philanthropists, one of Ms Exel's aims with the Adara Group is to change all that – so far raising $40 million for people in poverty.
"We have famous investment advisors, senior executives – all people with latest ventures totally embedded as funding engines – work outside of their home firms, pro bono. All fees generated go to people with poverty," said Ms Excel.
"Our work at Adara is about bridging worlds," she said.
"Last year there was a billionaire created every two days. The increase in wealth for billionaires worldwide last year was $762 billion."
"That's the same amount that we need to end global extreme poverty seven times. We are living in a world of extreme inequality the top 42% on the planet have a combined wealth of the bottom 3.7 billion."
"It's a million miles away from the other world that we inhabit which makes it all possible, and that is the world of investment banking and financial services division."
The former New Zealander set up the two Australian charity arms of the company in 2016.
"It's about one single life at a time – so far from a standing start with this business just two years ago we've now generated $7 million for people in poverty."
"To make that real that's saving 500,000 children from poverty."
Her work touches tens of thousands more.
The charities put a strong focus on improving health and education for women, children and communities living in poverty in Uganda and Nepal.
"We are amongst the world's leaders in the care of pre-term and low birth weight babies in places that don't have our quality of life," Ms Exel said.
"We save about 1200 babies a year in Uganda."
"I stumbled into the child trafficking trade in Nepal 14 years ago, hauling out of various basements about 136 kids. We also do a lot of remote community development work. Our most remote work is 25 days walk in Nepal."
Ms Exel has always had a passion for social justice, but her success has come through combining it with her corporate career – her knowledge of law and investment banking proving invaluable.
"People thought I was a drug runner, a money launderer or a bullshitter when I started the company 20 years ago. The good news these days is we are almost mainstream."
In 2013 she was awarded an honorary Order of Australia for service to humanity, and in 2016 was named Australia's Leading Philanthropist by Philanthropy Australia.
She's calling for global change through further "partnerships".
"We can bridge the gap and make change. We are one tiny stitch in a tapestry of social change."
Ms Exel leaving us with this question to ponder: "what is your stitch going to be?"
For more information about Adara, visit Adara Group.