How an African Sponsorship Child Finally Became a Virtual Assistant as an Adult, for His Sponsor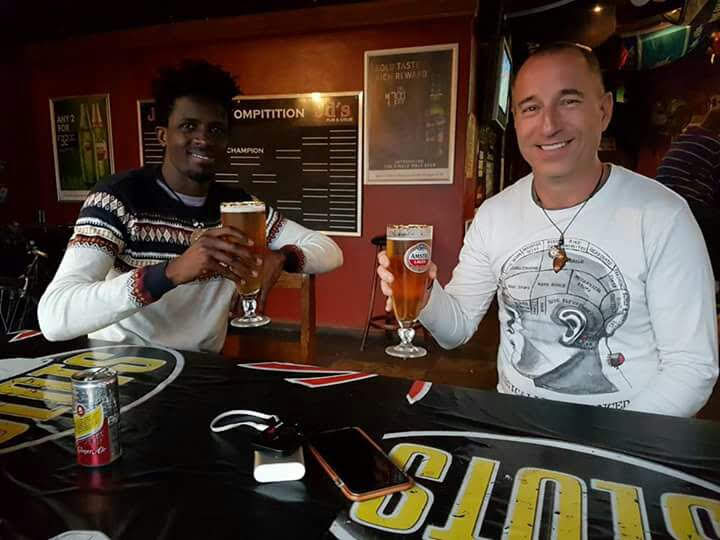 Twenty-six years ago, when Perth based Yenem Engineering Services owner Dave Meney decided to sponsor a child from Kenya, little did he know the impact that child would have on his life, and his business.
In 1992, Meney received his first photo of Francis Mwanu, then a three-year old child, living in Nakuru, some distance from Nairobi, Kenya.
Today, Francis is a virtual employee of Meney's structural engineering company Yenem Engineering Services.
As a child, Francis lived with his mother Mary, a single parent who would walk several kilometres every day to sell potato chips on the main road to tourists.
In 2004, after 12 years of following Francis' progress, exchanging photos, school reports and other correspondence, the Meney's decided to travel to Kenya, to meet Francis in person.
It was a trip that would open a whole new world and reveal the true plight of their sponsor child, and inspire a deeper connection.
"Francis was 15 at the time, but he looked about nine or ten years old, in terms of stature. We took gifts, but we really wished we'd filled up a suitcase with clothes," Meney explained.
"There was a lot of poverty and very simple living. My daughter and my wife cried for the three-hour drive back to Nairobi. We all felt guilty for the materialistic things we owned."
The relationship with Francis took a twist, years after the Kenyan's time in the sponsor program ended, as is customary once a participant becomes an adult.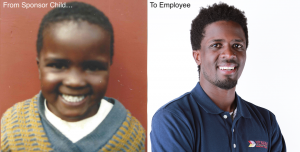 "One day, Francis contacted us on Facebook out of the blue," Mr Meney said.
"We discovered he'd moved to Nairobi, found a job, and had a phone and internet connection and we kept in touch once again."
Last year, Meney travelled to South Africa with his wife, Ann and invited Francis and Mary to join them on their holiday.
The two bonded on the trip and it was there that Meney thought of having Francis do some work for his company.
"It was clear he was a smart guy. He was working in a Nairobi shop that imported goods to sell them and he had a head for business," Mr Meney explained.
Francis now assists Yenem with Virtual Assistant services, where he manages contacts, does spreadsheet work, document control and has helped the company achieve productivity and consistency with systems.
He researches website building and SEO in his spare time and now earns a wage providing enough money that his 60-year-old mother no longer has to sell chips by the roadside.
Distance is no barrier to communication. Yenem has always used technologies to allow work to be carried out in remote places as easily as in the office, and Francis communicates regularly with the Perth team using video conferencing. Francis blends effectively into the business.
Ironically perhaps, Nairobi enjoys faster internet speeds than in the Perth office!
Meney sees Francis' current role as just another step in his already incredible journey, with him keen for the Kenyan to take a bigger business role.
"I'm helping him to work towards a position where he could start a business that provides virtual assistant services. Not just to Yenem, but others," Mr Meney explained.
For Meney the 26-year-old relationship is special, but he says all the credit must go to Francis.
With little opportunity, his drive has taken him as far as he wanted.
"All we ever wanted as sponsors was that children were looked after and kept safe and healthy," Meney said.
"Francis has turned his education and tools into something much bigger.
"One person can't save the world, but one person can save one person in the world, that can go on and do something great. I hope it inspires other people to do similar things."
For more information on Yenem Engineering Services, visit their website.