How A Chance Meeting Led to a Flourishing Partnership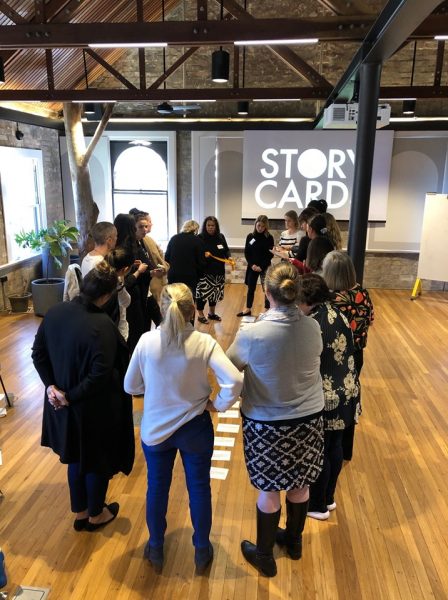 When Carla Rogers needed help with a complex project in two remote Aboriginal communities in 2011, a friend of hers recommended Bardi woman Munya Andrews, a lawyer and Indigenous cultural expert.
It was, to say the least, a good recommendation. Eight years later, Carla and Munya are not only partners in business, but in life as well.
It was a chance meeting that completely changed their lives.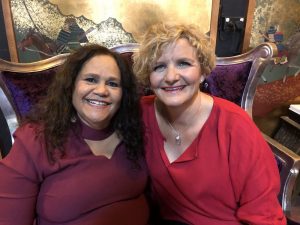 Now, they run Evolve Communities, a cultural awareness training business aimed at closing the gap and teaching Indigenous ways of thinking that are as applicable to modern-day business and life as they've ever been.
Those ways include the value of listening, specifically the Indigenous practice of Dadirri, from Arnhem Land, which means 'deep listening' – teaching the value of patience and listening to people and the land on a deep level.
Another lesson is the value of the 'cuppa and yarn' – how a simple chat can encourage people to share information and knowledge in ways modern business makes increasingly difficult.
So, what brought them so close, so quickly?
"We realised we shared the same values. We don't judge and we're equally committed to finding solutions," says Ms Rogers. "We value kindness above all else."
Ms Andrews, whose early life took her from the Kimberley to a boarding school in New Norcia to a high school in Wisconsin and the University of Melbourne, says both she and Carla were instantly connected over their shared goals and passion to bring cultures together.
"I was drawn to Carla's creativity and her ability to relate to people, especially Aboriginal. She has a black heart, which is a term we use to describe someone who is a great ally to Indigenous peoples.   As well as that, there was a real spiritual connection between us that was instantly present."
"Munya is a natural teacher," says Ms Rogers. "She's got a wonderful way with people – whether someone is the Prime Minister or just the average person on the street, she values them equally."
"My culture teaches me that everyone is of equal value," says Ms Andrews.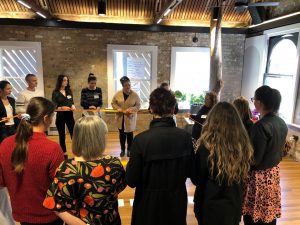 Evolve uses cultural awareness training to help businesses meet their Reconciliation Action Plan (RAP) targets, through uplifting and positive experiences.
They're proud of the fact that it's a blame, shame and guilt-free experience.
Ms Andrews says that element is very important to her.
"One of the best pieces of feedback I ever received was from someone who admitted she was really nervous because she was concerned, we would blame her for the acts of her ancestors or make her feel guilty in some way."
"But after the session, she told us she needn't have worried and it was a really positive, productive thing to be part of."
"That's exactly what we're trying to achieve. A way to move forward together."
If you'd like to find out more about Evolve Communities, simply visit their website or contact them on 02 6100 8190.
---
by Andrew Williams