How a Brisbane Woman Has Shaken up the Construction Industry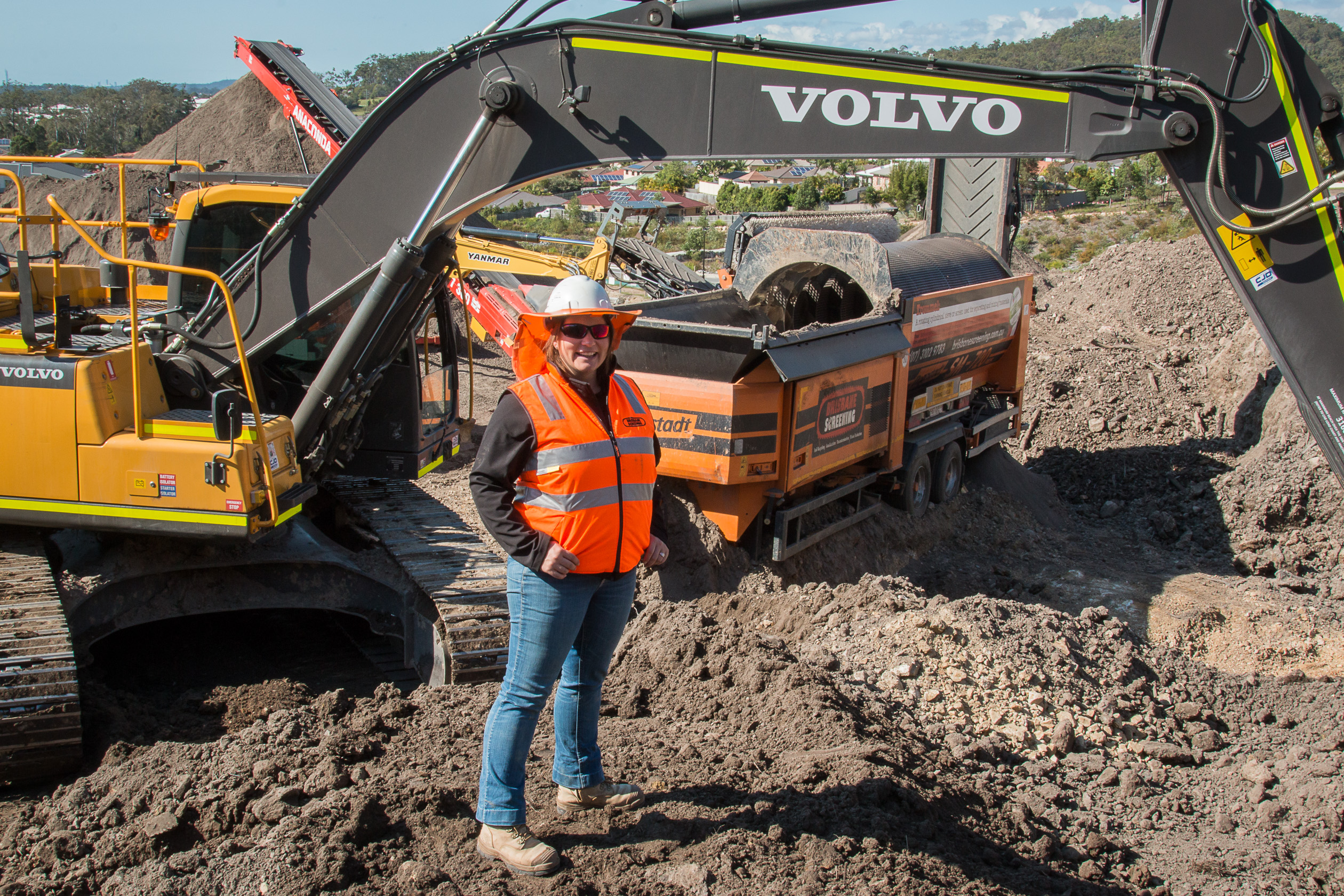 For years Alison Price referred to herself as the office manager of her now multi-million dollar company SoilCyclers, as she competed with the big boys on major road and construction projects.
Now almost 10 years in she has the confidence to refer to herself as managing director and is slowly leading the charge of women into the traditionally male dominated industry.
"When I started I was definitely an outsider, I'd never worn steel cap boots and the last time I'd worn fluoro orange was as a kid in the eighties," Ms Price said.
"I really just fell into this as a way of trying to help my partner Michael get more work when his hours as a machine operator dried up," she said.
"I had a marketing degree and was working in an office specialising in knowledge management and procedures and I thought I'd help Michael out by setting up a website, with some marketing material and a video."
"But then the phone started ringing and kept ringing and soon I was working at my office job part-time and running the business as well."
"My understanding of how to communicate well, how to document processes and how to do some basic online marketing in an industry that up until recently has been largely offline, have been the keys to our success."
"I saw a gap in the market which I could fill, so I imported our first road registered mobile trommel screening machine from Germany to recycle topsoil."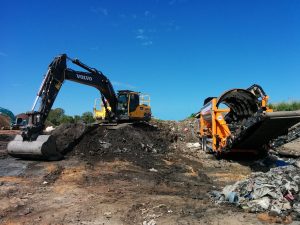 "Trommel screening is a unique way of sifting and aerating the soil and SoilCyclers is the only Australian operator doing this on site."
"Now we've got three machines across the eastern seaboard of Australia and have worked on major road projects such as the Toowoomba Second Range Crossing and soil remediation projects such as the Petrie Mill clean-up where we dealt with 140,000m3 of soil contaminated with plastic."
"Being a young female business owner with no connection to the industry was quite a challenge in what is a very traditional, male-dominated industry."
"There's been some interesting conversations along the way, some still think I'm the secretary."
"But having a female out on site changes the dynamic in a good way."
"Our admin assistant has just transferred from her desk job to be out on the tools as a trainee plant operator and my 17-year-old step daughter Mikayla is completing a school-based traineeship to get all her machinery tickets."
"Because we're so specialised, traditional excavator operators don't have the skills we want so we prefer to train our own operators which provides some unique opportunities for up and comers."
"The skills that I'm looking for are not traditionally found in the industry, I want good communicators and negotiators with good literacy and numeracy skills."
"And I'm just as happy to give these opportunities to women if they're right for the role."
"Being out in site and seeing the business grow is really exciting, it's not what I thought I'd be doing but I wouldn't change a thing."
"When I started I had no contacts in the industry and I still get asked if it's my dad's business."
More information about the unique work SoilCyclers does can be found at www.soilcyclers.com.au