George Clooney Shows Support to Shooting Victims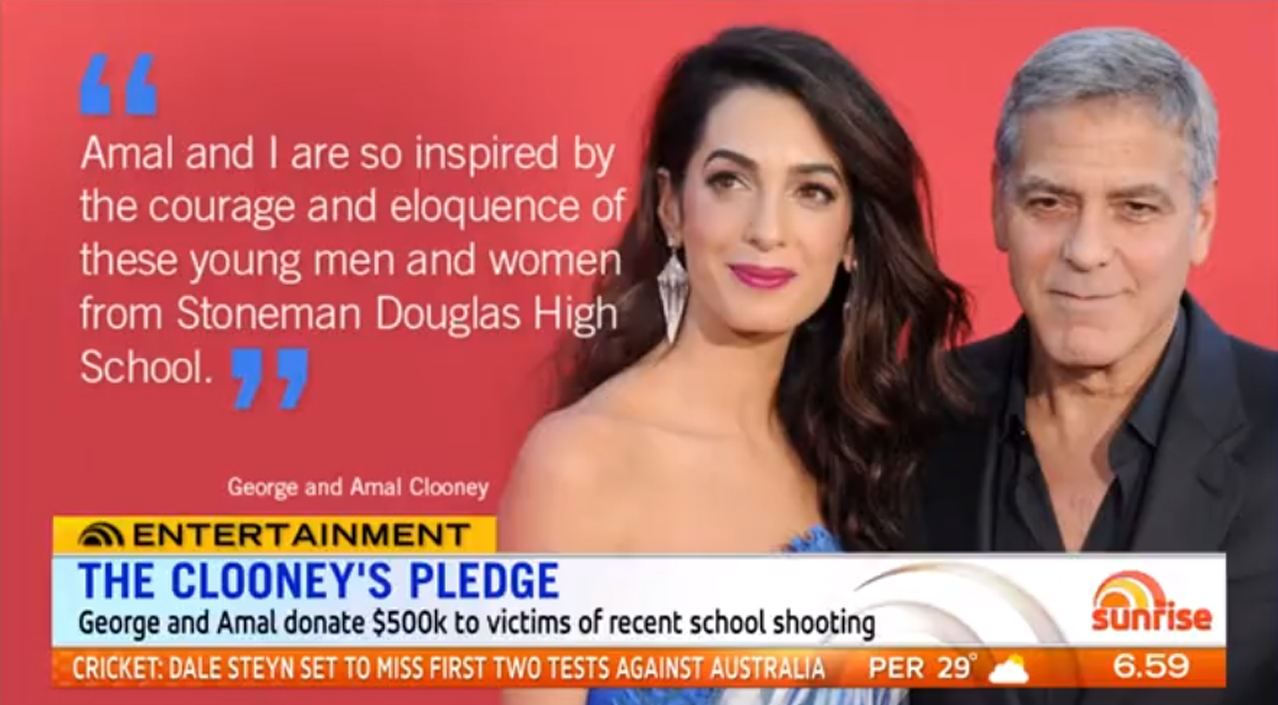 Hollywood Celebrity couple George and Amal Clooney have again shown their generosity, but donating $500,000 US to a student rally, aimed at combating gun violence in schools.
The Clooney's have provided the financial support to the March of Our Lives movement, an event involving students from the recent Florida school shooting incident.
George and Amal's funds were pledged in the name of the couple's children, and released a statement supporting the movement and the vital work it is doing.
"Amal and I are so inspired by the courage and eloquence of these young men and women from Stoneman Douglas High School," George said in a statement.
"In the name of our children, Ella and Alexander, we are donating $500,000 to help pay for this ground-breaking event. Our children's lives depend on it."
The celebrity couple also spoke of their admiration for the young people involved in taking a stand and helping show a sign of solidarity.
"Away from celebrity, people are just optimistic that these children will somehow play a role in changing the gun laws in America," Clooney wrote.
"People think that this is an important time for gun control, led by some very impressive young people."
Both George and Amal will attend the event.
Read more
https://au.news.yahoo.com/george-and-amal-clooney-donate-500k-to-school-shooting-victims-39238775.html