From Scrolling Instagram to A Half-Marathon Every Day For 77 Days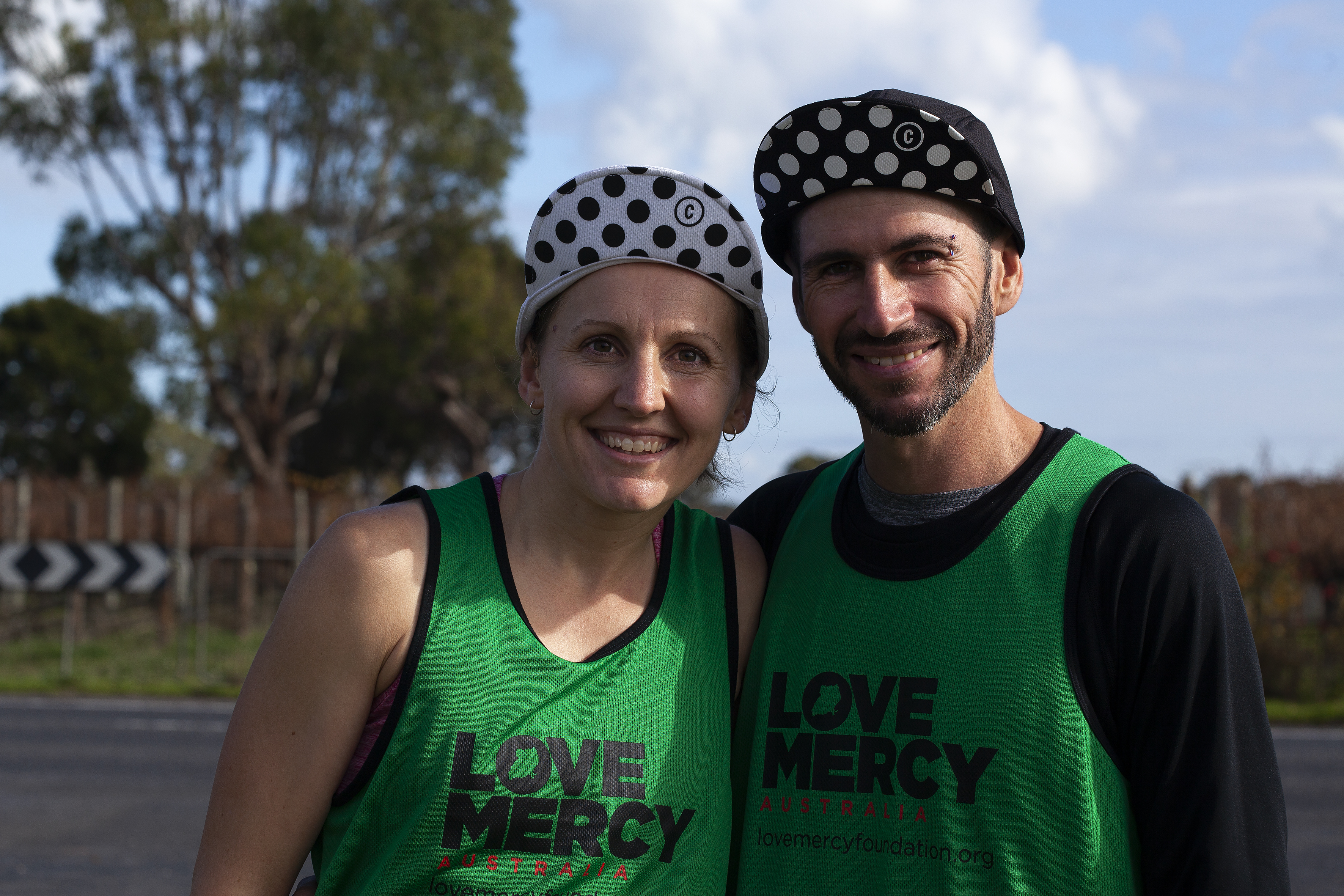 How This Mum and Dad Did It…
We've all been sitting on the couch wishing our life could be as good as people we see on Instagram, but South Australian couple Kate and Justin McDonald went one better.
Kate was following a Canadian woman attempting to run a half-marathon every day for 74 days to set a world record.
Though she achieved her target, the record wasn't officially sanctioned by the Guinness Book of World Records – and that meant the record was up for grabs.
Together, Kate and husband Justin – despite both having full-time jobs and three children – embarked on a mission to officially set the world record by running a half-marathon every day for 77 days.
"We started our running journey together with a beginner's training program to run a marathon back in 2014," says Kate, "and just worked our way from never doing any real distance running to taking on a full marathon."
Five years on and thousands of kilometres later, they contacted the Guinness Book of World Records to check the record was up for grabs and ensure they were following all the rules necessary to set it.
"We ran extra distance every time just to make sure we had the full distance covered" says Justin.
"We didn't want to accidentally fall short one day – the whole record would have been sunk."
Kate said the community support from their home town of Penola, and surrounding areas in the South-East of South Australia, was just what the couple needed to keep them going.
"People got wind of what we were doing and they started waving and cheering us on in the street, honking their car horns, which gave us a real lift."
But what did their kids think of their parents getting up at ungodly hours every morning to run a half-marathon?
"They were so supportive," said Justin. "I think the fact our eldest, Sophie, was old enough to step up and help look after the younger boys really made this possible. Plus, we were out running so early they were usually asleep – but they really got on board and helped us along."
Though they didn't start out aiming to raise money for charity, the McDonalds attracted so much attention that they encouraged followers to donate to a cause – Love Mercy, founded by Australian Olympic long-distance runner Eloise Wellings and Ugandan Olympic middle-distance runner Julius Achon.
Love Mercy aims to raise money for increasing access to education and health care for communities in Northern Uganda. Over the journey, the McDonalds raised over $8000.
And they're still running and raising money – you can follow their journey on Instagram.
If you'd like to help Love Mercy, and donate to Justin and Kate's cause simply visit the website.
---
by Andrew Williams