Fighting Back In The Big Dry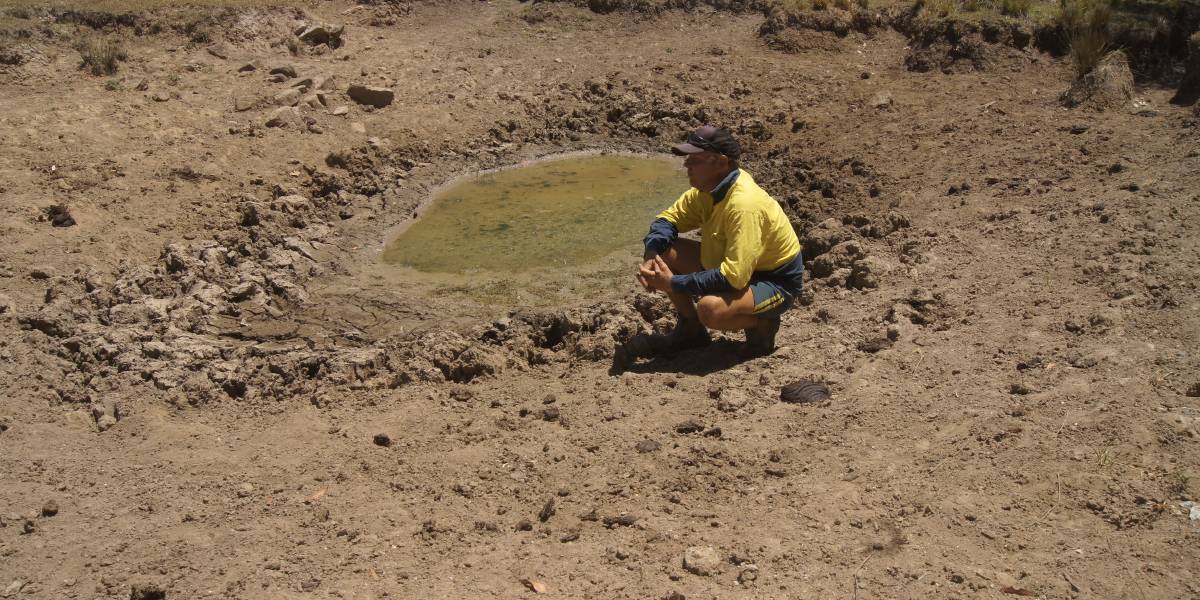 As a fifth-generation farmer Belinda-Jane Davis knows that things can get tough on the land, but the big drought that has encompassed New South Wales for the past year, has proven something else entirely for the Hunter journalist. 
Ridiculously dry conditions have made the situation severe for farmers. With the Hunter region usually more renowned for being underwater, conditions now resemble some of the worst seen in a lifetime.
"When you looked around the horizon, instead of seeing luscious green fields, the trees were really the only shade of green," Ms Davis explained.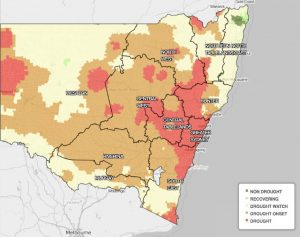 "Water resources were drying up, dams were bone dry, there was no feed in the paddocks and farmers were stressing about how they were going to feed their families."
Life on her family farm drove those conditions home, but it was her role as a journalist for the local newspaper, The Maitland Mercury, where she realised the true impact the drought was having.
She experienced countless tales of desperation and people simply trying to survive. It was clear that farmers needed help, the situation was severe.
So, she decided she would do something about it.
Davis has reported tirelessly over the past year, sharing the struggles of the famers in the Hunter region and across NSW as part of a campaign called "The Big Dry".
The Big Dry Drought Appeal is an education and fundraising campaign driven by Davis and The Maitland Mercury, to help raise funds for charity Rural Aid through its 'Buy a Bale program'.
Through her determination, the wave of support came from the local community. Within a few weeks $1 million dollars was raised and truckloads of hay were supplied to struggling farmers.
Buoyed by that success, but with the situation becoming more critical, Davis thought bigger. It wasn't just Maitland and the Hunter struggling, they needed to go state-wide, so they did.
In the past twelve months alone, the awareness created by Davis has seen over $20 million raised for the charity.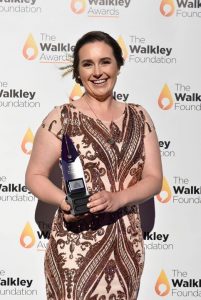 For her efforts Davis won a Walkley Award for coverage of Community and Regional Affairs due to her work on 'The Big Dry'. On Australia Day she was also named Maitland Citizen of the Year.
But even despite the accolades she is still thinking of the work she can do for others.
"All I could keep thinking about when I won the Walkley was that the drought had finally been recognised," Ms Davis explained.
"It felt like I was always trying to fight to get that awareness, to get that recognition for the issue, so help could come, and things could happen for the farmers, to make their life easier," she said.
"It was like finally; the messaging had gotten through. Our farmers had another level of acknowledgement and recognition for the situation that they're in."
The importance of Davis' work was higlighted incredibly when she received a call from a farmer wanting to help his neighbour, who was too proud to ask for help himself.
"He was almost out of hay and his paddocks were really barren. So, we got him the help he needed," Ms Davis said.
"I got a call from the actual farmer a few weeks later, who wanted to thank me for getting that hay to him. He told me he was feeling incredibly low and had lost hope. He felt like the situation was unwinnable and the drought was engulfing him.
"So, he went into the shed and took out his gun and he was seriously contemplating whether he would continue his life or not.
"Then he heard a sound, it was the wheels of the truck coming up his driveway. It was a hay truck.
"That changed his life. That gave him hope and told him that people cared."
The situation is still ongoing. Although some rain has fallen, it has been sporadic, and simply not enough to break the drought.
So, Belinda-Jane Davis keeps fighting.
"The relief we are providing doesn't solve the drought, it doesn't fix everything, but it gives the farmers hope."
"The message is how strong we are when we all work together. So many people have said to me, you're one person, and this issue is too big. There's no way you can make a difference," she said.
"What I did sparked other people into action, and collectively we've made a big imprint into this drought.
"But it is really an issue for everyone, because it's our food bowl and we all need to eat. Food obviously comes from farms. Whether you come from the land or not, we're all fighting this issue.
"Once these farms close down, another one isn't going to open next week."
Click here to learn more about The Big Dry Drought Appeal and Buy A Bale –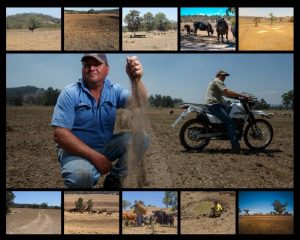 ---
by Adam Santarossa