Ex-Army Dog 'Mia' is a Digger of a Different Sort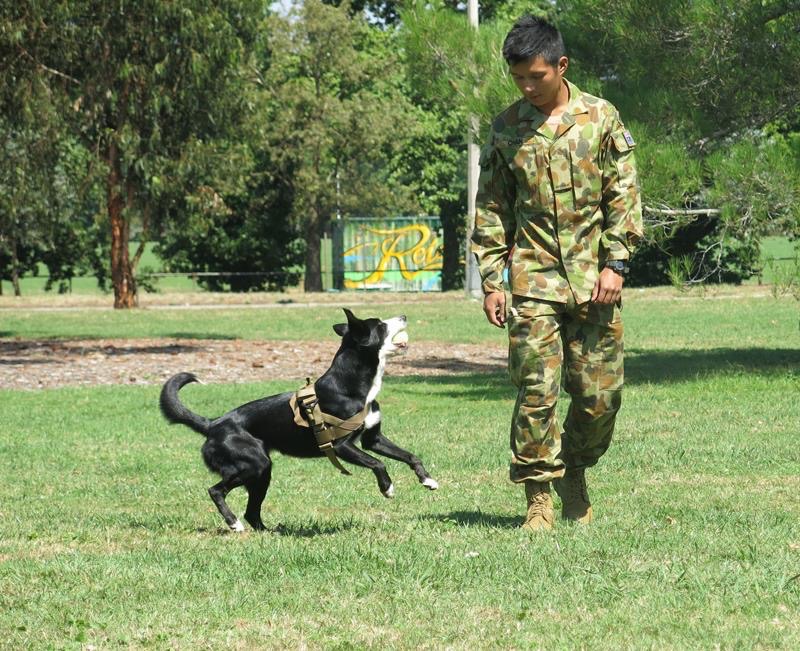 A soccer loving ex-military dog has helped her former handler transition into civilian life.
Eight-and-a-half-year-old Mia had been working as an explosives detection dog in Darwin for a year, before being teamed with Sapper Samuel Chan in 2014.
Sam and Mia had a successful three-year career together, including searching buildings during G20, and even won the award for 'best team' in the Basic Handlers Course the same year.
But while Mia was brilliantly smart and always aimed to please, Sam said she wasn't quite suited to army life.
"She is an amazing dog bar one thing – loud noises like gun shots or thunder, they are her kryptonite," said Sam.
"She almost turns into one of those fainting goats and becomes completely useless," he said.
"It made her a really bad army dog, and is a reason she got retired early, because in a war zone situation it's pretty undesirable for your dog to shut down at the sound of a gunshot."
Sam said during his time working with Mia he noticed she was quite dextrous, often twirling sticks in her paws.
It was because of this he decided to kick her a soccer ball, and she discovered her favourite sport – soccer.
"I decided to try it out one day, and for some reason, something just clicked in her head and she just dribbled it back to me," said Sam.
In November 2016 both Sam and Mia retired from the military. Shortly after Sam received the best email he could have hoped for – he was asked if he wanted to take his best friend home with him to Perth.
Sam said being able to take Mia home made returning to civilian life much easier.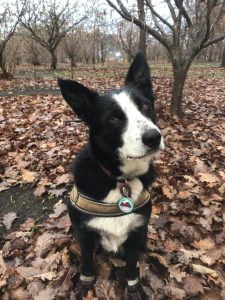 "Having Mia retire with me helped me transition because it was like taking the best part of the army with me – my best mate," said Sam.
"She was my moral support, it just made that transition so much easier," he said.
Sam said Mia remembered everything she learned in the army and would occasionally try and pretend she'd sniffed out a bomb.
"She still uses her nose and finds things. Every now and then she tries her luck pretending she's found something dangerous to get a tennis ball as a reward," said Sam.
"I have to say, 'no mate, there can't be a bomb there, that's my bedroom,'" he said.
"She's got this really weird affect where everyone that meets her just loves her to bits."
"I know everyone thinks that about their dog, but I think it's particularly true about Mia. She seems to just make everyone happy. It's just her personality and the energy that she gives off."
Since leaving the army, Sam has spent some time volunteering at the Shenton Park Dog Refuge and hopes to pursue a career training rescue dogs.
To volunteer or to donate to the Shenton Park Dog Refuge click here
---
by Yvonne Ardley