'Come Talk to Me' sign gets strangers to share their stories for new music album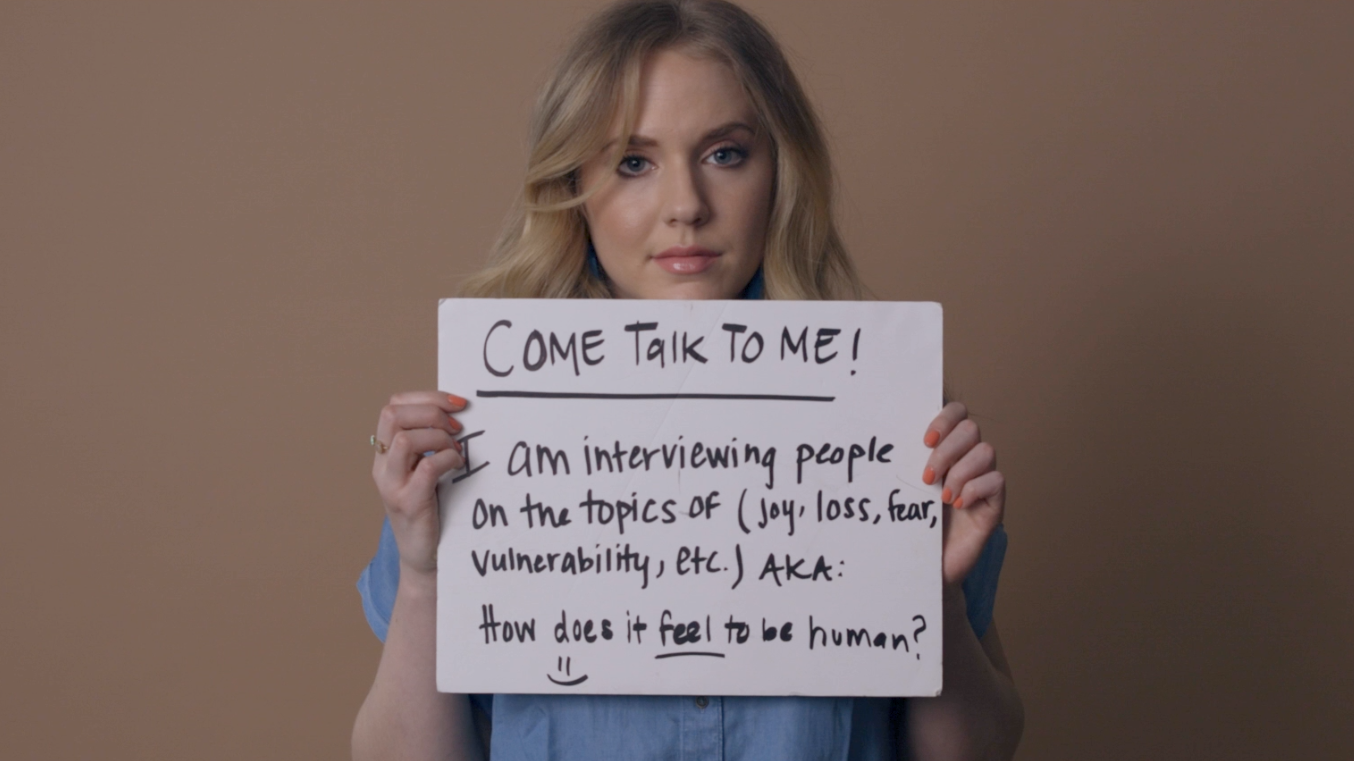 Most musical artists write songs about themselves and their experiences, but not young singer/songwriter Leah Nobel.
For her new project Running in Borrowed Shoes, Nobel has interviewed 100 people from diverse backgrounds and written songs based on their stories and experiences instead.
To conduct the interviews, Nobel took her homemade 'Come Talk to me' sign to the local seniors centre, YMCA and coffee shops around Nashville, Tennessee. Of those she spoke to, 80% were strangers, 52 were women and her interviewees ranged in age from 6 to 93 years old.
"I had one simple goal for every interview," she said. "To really get to know someone during the time we spoke."
Importantly, it wasn't just Americans who were interviewed – social media and Skype allowed Leah to connect with people from across the US and the world.
The research conducted in those interviews form the basis for the 10 songs on the record, which are all written from the perspective of somebody else.
She says everyone's life has a story and a song inside it.
"Many people thought their lives weren't exciting enough for interview," she said.
"But I wasn't looking for excitement, I was looking for truth. I wanted to know: Who are you? What makes you tick? When do you feel alive? What have you survived?"
That makes Running in Borrowed Shoes such a unique project – it tells the story of regular people in an honest and intimate way. Nobel penned all but one of the songs on the album herself, with production from three-time Grammy winner Pete Stewart (Macklemore and Ryan Lewis).
"I will never be able to completely remove myself from my own bubble, or from viewing life through my own lens, Nobel said. "But transcribing my interviews in first person and writing from that space is the closest I will get to understanding life from someone else's perspective."
Running in Borrowed Shoes goes to show that the stories in everybody's life are worth telling, not just the rich and famous. Make sure you remember to tell yours!
To find out more about the album and preview some of the songs go to Leah Nobel's website and YouTube page.