Beyonce, Jay-Z, Ed Sheeran, Oprah Join Forces To Smash World Poverty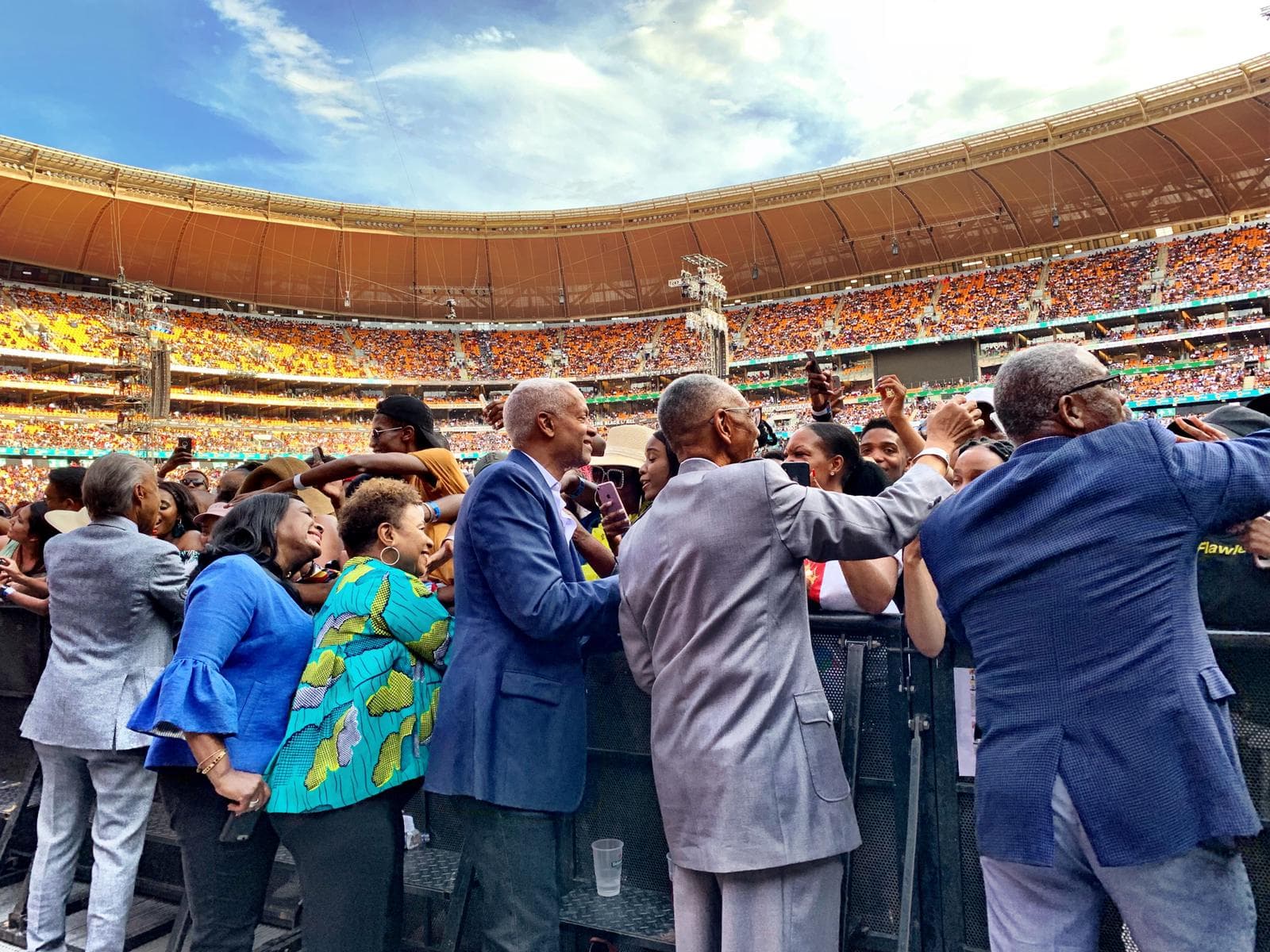 Some of the world's biggest stars have shared a stage in Johannesburg with political leaders from 52 countries, to raise almost $10 billion to end extreme poverty.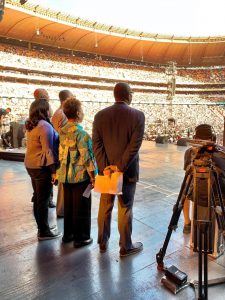 The Mandela 100 event was set up to commemorate Nelson Mandela's 100th birthday – but it was far more than a birthday event.
Mandela 100 was hosted by Trevor Noah along with co-hosts including Naomi Campbell, Bob Geldof, Dave Chappelle and Tyler Perry – and saw over 75,000 participants.
The festival had performances from Ed Sheeran, Pharrell Williams, Chris Martin, Eddie Vedder, Cassper Nyovest, D'banj, Femi Kuti, Sho Madjozi, Tiwa Savage, Usher and Wizkid.
It finished with an electric double performance by Beyonce and Jay-Z.
Towards the end of the night Oprah Winfrey also gave a keynote address where she spoke about Mr Mandela's legacy and her friendship with him.
The Global Citizen Initiative not only honoured Nelson Mandela as a well-respected political activist – but raised much-needed funds for a cause dear to his heart.
By the end of the night, 57 financial commitments were made from a raft of countries, totalling almost $10.1 billion – which was over 7 times higher than the initial goal. Almost 140 million people will benefit from the funds.
Mr Mandela's great-granddaughter Phumla Mandela-Amuah spoke with several other family members on stage, who were all overwhelmed by the response to the event.
"Justice, democracy, freedom and women's empowerment were the essential tenets of our grandfather's legacy," said Ms Mandela-Amuah.
With 52 heads of state in attendance – Mandela 100 was the largest contingency any global citizen festival had ever seen – and included South African President Cyril Ramaphosa as well as the leaders of Belgium, Ghana, Kenya and Norway.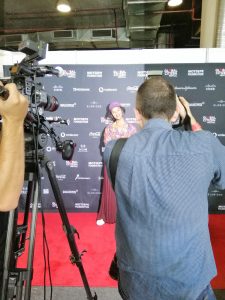 As with the model of other global citizens events, Mandela 100 attendees could not simply purchase tickets, but instead won their tickets by signing up as global citizens and taking 'actions'.
This included signing petitions, tweeting, sending emails and making phone calls which put pressure on governments to commit to strategies and policies to help end extreme poverty by 2030.
A total 5.65 million actions were taken in the months leading up to the festival.
Held at FNB Stadium on December 2, Mandela 100 also saw activists, heads of states and representatives from charities and businesses on stage, pledging their support and commitment towards the cause.
Global Citizen's focus is on targeting the systemic root causes of extreme poverty using the United Nations Sustainable Development Goals.
This includes sanitation and water, education, women and girls, food and hunger, etc.
Some top commitments to come from the festival included: targeting neglected tropical diseases and HIV/Aids, as well as massive commitments from charities and governments to advancing education.
Current estimates suggest there are still one billion people living in extreme poverty.
To sign up as a global citizen and to take action against extreme poverty, which could also earn you tickets to future events, click here.
---
by Yvonne Ardley