Barber Shows He is a Cut Above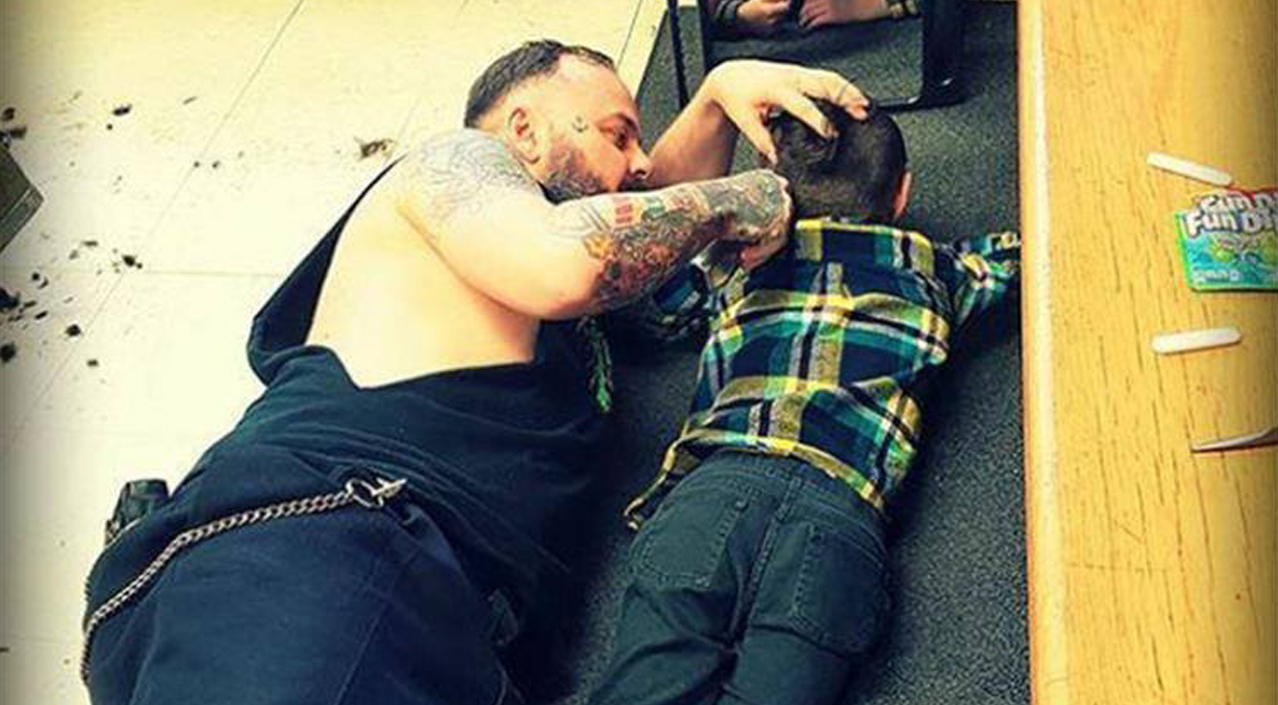 A Canadian barber has shown the impact a little extra care and understanding can have.
Barber Franz Jacob, of Authentischen Barbier, near Montreal gave what he thought was a regular haircut to seven-year-old Wyatt Lafreniere, but the outcome was anything but.
Wyatt, has autism, and given his condition, struggled to sit still during the haircut.
The youngster proceeded to lie down on the floor, so his barber did the same.
The boy's mother promptly captured the incident and uploaded it to social media. It's a post that has since been viewed nearly one million times.
Jacob was labelled an "everyday hero" following the photo, but the barber said he was simply doing his job, as several children with autism visit his barbershop.
Haircuts can take up to 90 minutes to finish, but he says his strategy ensures there's "no screaming and no tears".
"When I was doing Wyatt's hair, he was always moving around. We did a few minutes on the chair, beside the chair, sometimes he'd sit on his mom's lap. Then he just decided to go on the floor, so I followed him," Jacob explained.
"I'm just following what the clients want."
"It's normal for me to go the extra mile for my client. I don't see anything difficult in doing that."
Jakob's barbershop is setup as a comforting environment. He often plays music during a haircut and has unique posters hanging on the walls, as well as plenty of candy to go around.
Read more:
https://www.facebook.com/SmilingTimes/posts/1489176907826480