Aussies Show Their True Class at Commonwealth Games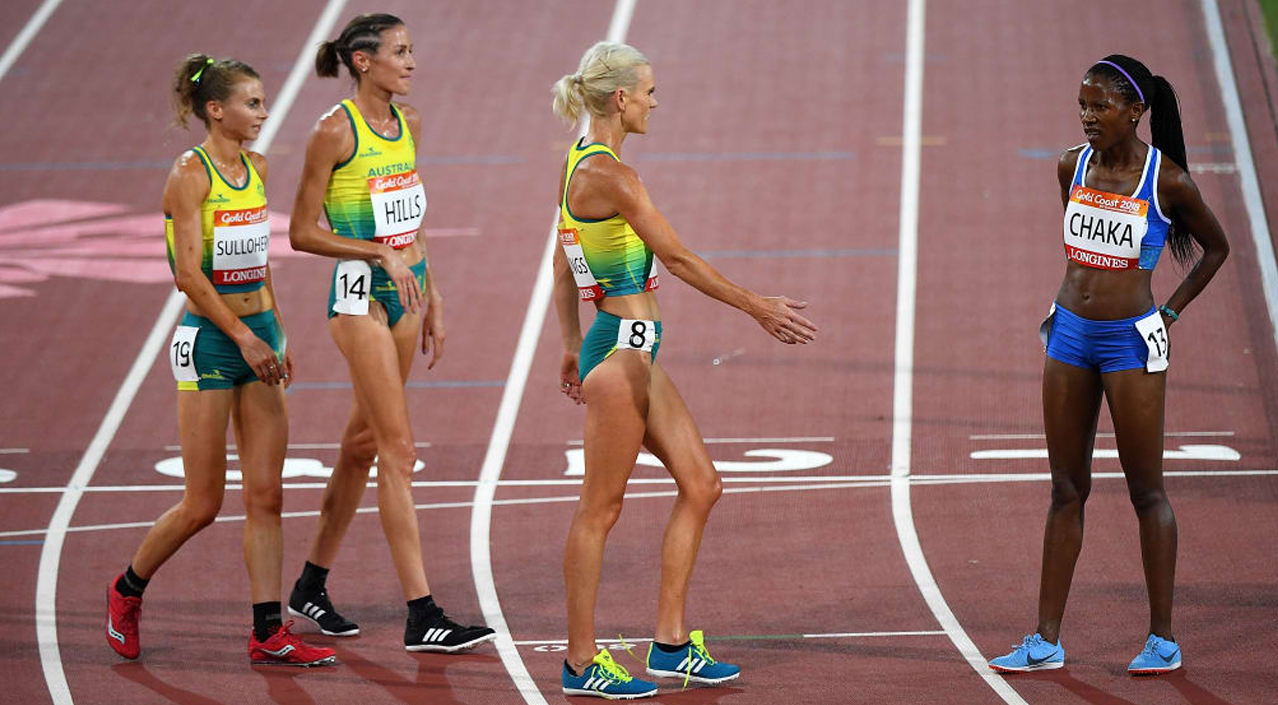 Australian athletes showed their talents throughout the 2018 Commonwealth Games on the Gold Coast, but they also showcased their humility to the world.
The highlight of the games was the sporting spirit shown by Australian athletes Celia Sullohern, Madeline Hills and Eloise Wellings in the Women's 10,000 metre event.
Lesotho athlete Lineo Chaka, also competed in the event, but finished two laps behind the rest of the field and faced an agonising final few laps – all alone.
But, amazingly, the Australian trio stayed behind to cheer Chaka over the line, despite the other athletes involved in the 10,000m heat having already left the track.
Sullohern, Hills and Wellings all embraced Chaka as she finished, more than five minutes behind gold-medallist Stella Chesang from Uganda.
"It's why I just love racing with two Aussie girls who are just such classy athletes. And I think that is the strength of Australian distance racing," Sullohern said.
"We were all out there having a go. It was so lovely to stand there with those girls and show a bit of, I hope, Aussie sportsmanship."
While the three Australians didn't join their local teammates in adding to the medal tally in the event, they provided the most iconic moment of the Gold Coast games.
One that will be everlasting, and perhaps most memorable.
Read more
https://www.theage.com.au/sport/athletics/australian-runners-who-waited-for-last-competitor-are-all-class-20180410-p4z8nh.html