Adelaide Hills Businessman Lends Helping Hand to Bushfire Victims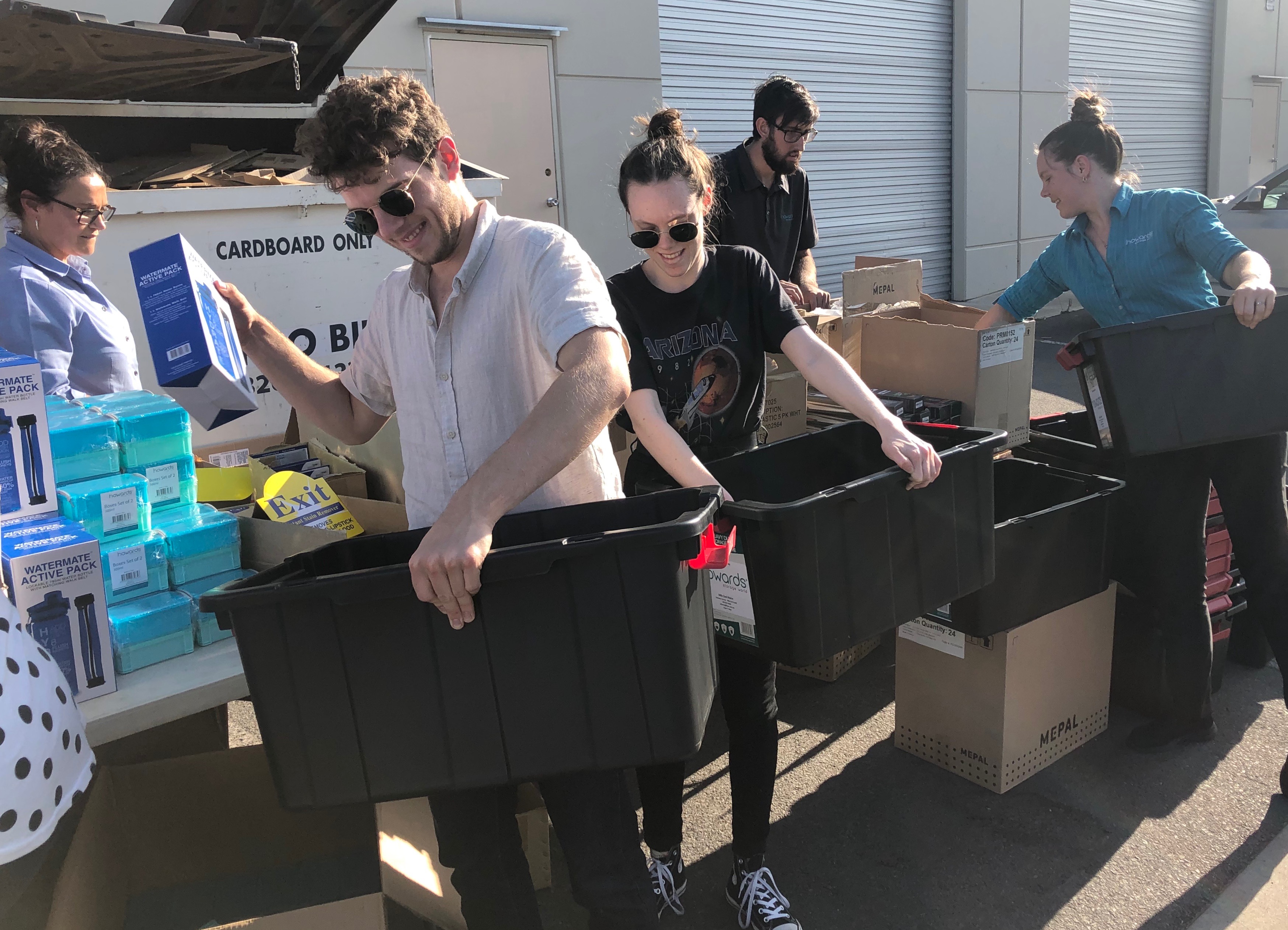 ADELAIDE Hills residents affected by December's destructive bushfires will receive thousands of dollars in vouchers and goods to help them rebuild.
Business owner and Adelaide Hills resident Dave Strutton has brought together a number of his suppliers to organise 'care packages' to help bushfire victims get back on their feet.
Mr Strutton, who lives in Aldgate with wife Briar and their two daughters, said he felt compelled to help after the destruction caused by the blaze last month.
"We've been a Hills family for 13 years and so are very familiar with the areas affected, and we personally know people who have lost their homes and livelihoods in the recent fires," Mr Strutton said.
"We realise just how lucky we were this time around. If the wind had been blowing in a different direction that day, we may not have been so fortunate," he said.
The couple, who own Howards Storage World at Mile End, together with the support of generous suppliers and staff, have created close to 100 care packages for local residents that lost their homes in the fires.
The packs were delivered to the Lobethal Recovery Centre on Wednesday, January 22 for distribution.
They include a wide variety of useful everyday items, such plastic storage tubs, dish racks, cleaning cloths, drink bottles, clothes airers and coat hangers. Each pack is worth $400, together with a $100 Howards Storage World voucher.
"When Briar and I realised the extent of the fire damage, we started talking about the best way we could help those who've lost their homes and businesses. We spoke to our local MP and the relevant government department and we then contacted some of our suppliers, who were more than happy to help out," Mr Strutton said.
"We wanted our donation to be practical and contain items that could be put to good use both straight away and into the future," he said.
"Whether it's a storage container for what few possessions people might have left or a voucher to put towards a new wardrobe down the track, we hope that we are able to help them in some way."
Mr Strutton praised those in the community who had already donated and encouraged other businesses to do what they could to help bushfire victims.
"The fires have had a devastating impact on our close-knit district, but it's inspiring to see the community come together to help those in need," Mr Strutton said.
"The recovery effort is going to take time and those affected will need help for months and years to come. Every little bit helps."