Refugees In Uganda Learn Journalism Skills To Share Their Stories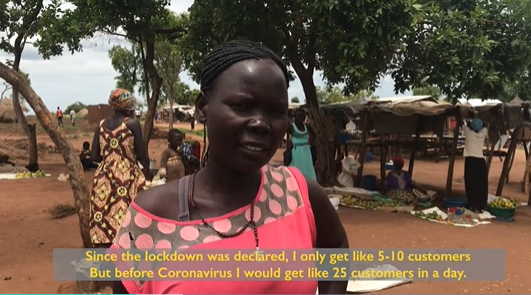 Refugees in Uganda are learning journalism skills through a partnership with World Vision and Hashtag Our Stories.
The refugees at Bidibidi camp were given smartphones and taught to identify story angles and edit.
World Vision Director of Public Engagement Laura Gemmell said the budding journalists covered stories such as the impact of COVID-19 on education, business and worship in the camp.
"There is also a brilliant story about some musicians who've put down tracks about social distancing and hygeine in a makeshift recording studio," said Ms Gemmell.
"The songs are played at food distribution points to spread awareness of the virus."
To see the videos visit World Vision Story Hub.
The aim of World Vision is to bring hope and opportunity to vulnerable children and communities. With donors, community members, staff and partners, World Vision tackles the causes of poverty and transforms lives through development, relief and advocacy work.
Hashtag Our Stories is a global network of mobile storytellers creating videos about people changing their world.