143 Acts of Kindness in 44 Days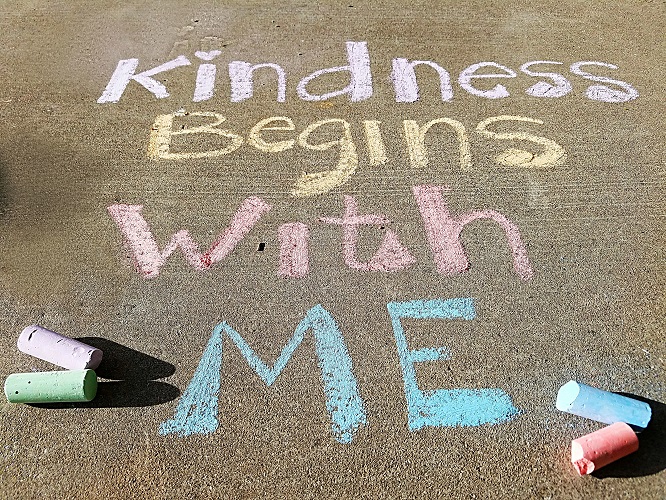 Kevin Bonecutter is an American man who started a mission to complete 143 acts of kindness.
He completed his first act of kindness on June 1st when he cut a family apartment building's lawn. Since completing this first act Bonecutter has:
Continued cutting grass at vacant homes and businesses,
Planted flowers
Picked up rubbish,
Painted over graffiti,
Handed out free food,
Raised money for paediatric brain tumour research,
Helped the young, old, and sick,
Donating to various charities,
+ more than 100 other acts…
Kevin reached his goal of 143 acts of kindness on July 16 after 44 days. In a Facebook post commemorating the achievement, Kevin said this:
"I firmly believe everyone has the ability to change the world through simple acts of kindness. The acts do not have to be elaborate or expensive. A simple compliment or smile can change a person's day. If that person's day is more positive, then their positivity and happiness spreads to the people they then encounter and the positive ripple keeps flowing."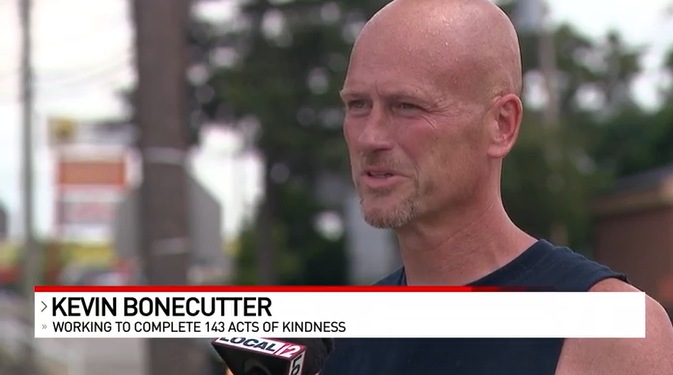 But why 143?
The answer is simple: I love you. It's the number of letters in each word of the phrase: I (1) love (4) you (3).
What will Kevin do next? Time will tell, but for now, the ripples of positivity that he started continue to flow throughout his community and the world at large.